History in a Pecan Shell
Pioneer settler Charles Chambliss is the namesake of the community.

Chambliss was granted a post office in 1898. At the turn of the 20th Century, the town had two stores, a school, cotton gin and church. The population has remained at twenty-five residents from 1933 through the 2000 census.

Photographer's Note:
Some maps show this as Chambliss. The marker doesn't mention Chambliss, The marker spells the cemetery and church as Stony Point, whereas the Entry spells it Stoney Point. All this rests about 10 miles northeast of McKinney on FM 545. - Barclay Gibson, April 17, 2015
Stoney Point Church & Cemetery Historical Marker
(on CR 1095, off FM 545)
Photo courtesy Barclay Gibson, April 2015
Historical marker:
Stony Point Church & Cemetery
In the 1870s and 1880s the pioneer settlement of Stony Point was a thriving agricultural community with a cotton gin, general store, gristmill, molasses mill and school. On August 17, 1878, area residents formed the Stony Point Baptist Church. Five years later A.J. Scribner and R.N. Coffey donated land to the church which now comprises part of the burial ground. In 1887 J.C. and Elizabeth Price deeded property for the first sanctuary. Destroyed by lightning in 1926, it was replaced by a smaller structure dedicated in 1938.

The earliest grave in the cemetery, that of W.M. Wilson's infant son who died in 1880, predates the church's acquisition of the site. Other graves include those of pioneer settlers and leaders of the church and community. In 1938 control of the burial site was transferred to the Stony Point Cemetery Association.

By ordaining early ministers and by helping with the formation of churches in the nearby settlements of Verona, Altoga, Valdasta and White Rock, Stony Point Baptist Church had a dramatic impact on the region. It continued to play a vital role until it closed in the late 1950s as a result of the area's declining population. The sanctuary is still used for funerals and for the annual decoration day services.
(1982)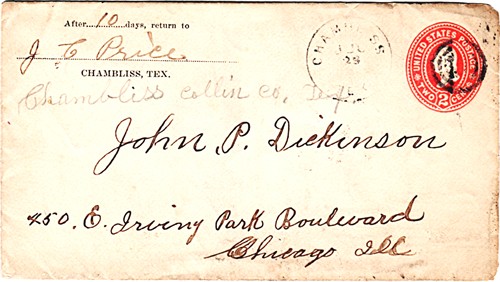 Texas Escapes, in its purpose to preserve historic, endangered and vanishing Texas, asks that anyone wishing to share their local history and vintage/historic photos, please contact us.
Custom Search