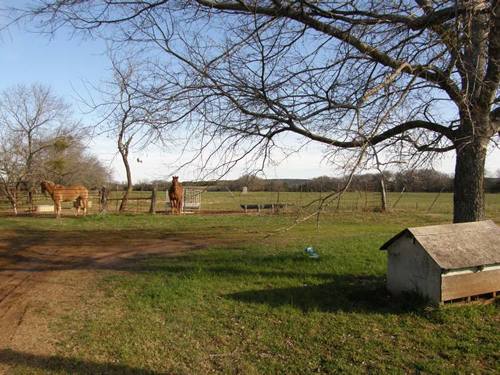 History in a Pecan Shell
The first settlement in Coryell County, it grew alongside Fort Gates, the military outpost. The fort itself was short-lived (1849-1852).

Even without the fort, the community felt secure enough to become the county seat. It turned over its responsibilities to Gatesville in 1854. Gatesville grew even as Fort Gates declined. Indeed, so many people from Fort Gates relocated to Gatesville that the former town was all but abandoned.

It wasn't until WWII that Fort Gates awakened from its economic coma. When Camp Hood (later Fort Hood) was constructed, several towns were swallowed by the colossal base and turned into ghost towns, but Fort Gates survived. In the mid 1960s the population was reported as 250 residents, slowly growing to the 847 people counted for the 2000 census.

See Fort Gates

Texas Escapes, in its purpose to preserve historic, endangered and vanishing Texas, asks that anyone wishing to share their local history, stories, and vintage/historic photos of Fort Gates or their town, please contact us.
Custom Search
Save on Hotels - Expedia Affiliate Network