History in a Pecan Shell

Originally called Mooresville, the community was named after storekeeper Robert Moore, who opened his store (the first) in the 1850s. In the 1860s the community formed its basic foundation when land was given by Ed McCullough for church, school, and cemetery. A post office was granted in 1878 and the name officially became Mooreville in 1892.

In the mid 1880s the population remained below 30 persons but leaped to 180 in the early 1890s.

The San Antonio and Aransas Pass Railroad bypassed the town by four miles. The population remained just below 200 in 1900 and the post office closed six years later.

Mooreville's school merged with the Chilton district in 1950 and the school became the town's community center. By the mid 1960s the population was down to 74 residents. The 1990 census showed 91 citizens where it remained for 2000.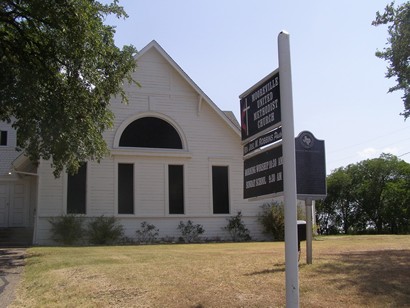 Photographer's Note:
A few pic's of what there is to see in Mooresville, TX. Still a good number of residences in this little community. - William Beauchamp, July 2009