"U.S. Post Office - Speaks, TX 77985"
Photo Courtesy Cheryl Thompson-Draper, June 2006
History in a Pecan Shell
Speaks dates from 1828 when Jesse H. Cartwright received a land grant from the Mexican government. The grant was near the crossing of the Atascosito road at the Navidad River. A few years later Archibald White received a grant that surrounded Cartwright's grant and it was part of White's land that became Speaks.

By 1866 the time had come for the community to apply for a post office. The submitted name was Speaksville. It was granted and the post office operated under that name until it closed in 1876. The community was thereafter called Boxville. The Boxville post office stays open until 1882 when the store / post office closed.

J. W. Koonce reopened the store in 1928 and the post office was renamed Speaks. Population figures for the thirties and forties aren't available but in 1950 Speaks had fifty people living there, served by two stores. Oil was discovered nearby on two new fields, but with the days of boomtowns long gone, the oil merely increased property values.

Speaks Texas Today
Photographer's Note:
"My husband and I have a ranch near Speaks, Texas...which lies between Lavaca County Road 18 and Lavaca County Road 14 on FM 530 ( which runs from Edna to Hallettsville). I did not see anything about Speaks so on our way out to the ranch today I photographed the only structures in Speaks. I have attached them to this email. Speaks "city" sign, Speaks Community Center building, Speaks Cemetery and Mrs. Bradbury's store and (former) Post Office." - Cheryl Thompson-Draper, June 10, 2006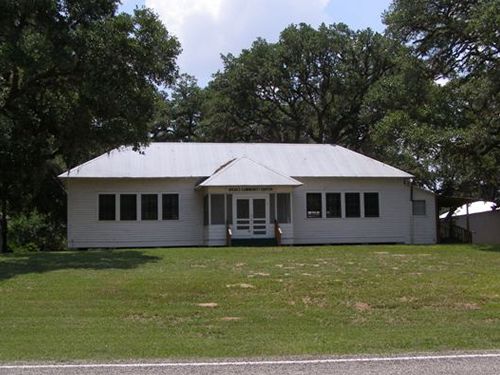 Speaks Community Center, former schoolhouse
Photo Courtesy Cheryl Thompson-Draper, June 2006
More Texas Schoolhouses
Store and former Post Office
Photo Courtesy Cheryl Thompson-Draper, June 2006
More Texas Post Offices
Speaks Cemetery
Photo Courtesy Cheryl Thompson-Draper, June 2006
Tombstones

"My Dad was a WW II Vet, a member of the "Greatest Generation." He was already in the National Guard when the Japanese attacked Pearl Harbor. His young life drastically changed and he was in the army for five years. I was born in 1943 and he only got to see me one time before he shipped out. He fought in Belgium and Germany. Like most combat vets, he was very reluctant to talk about the war. He was in charge of five tank retrievers which were large flatbed trucks with armored cabs and a .50 machine gun on top. Their job was to chase Gen. Patton's 3rd Army, bringing him new tanks and picking up damage ones, the ones that could be repaired. He was just behind the battle lines and was shot at and bombed by German planes.

I found the Civil War stone also in the Speaks Cemetery where Dad is buried. I'm going to try to do some research on that Confederate soldier. If my math is correct, he was 16 when that war started and was 89 when he passed away.

My Dad was just two months short of his 88th birthday when he passed. Also, my brother is a veteran of Vietnam - a door gunner on a helicopter, he was shot down three times and nearly captured once. He has the Purple Heart and numerous other medals - he won't talk about it much either. He was in the 101st Airborne Div." - Murray Montgomery, 2012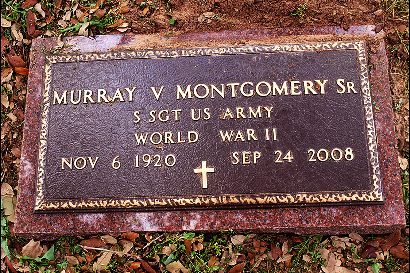 Speaks city limit
Photo Courtesy Cheryl Thompson-Draper, June 2006
Speaks Texas Forum
I was putting together a list of government (national, state and local) website links for my website and stumbled onto yours... I have "gotten lost" for two days now reading about my home state of Texas. This is wonderful and I do understand it's a labor of LOVE!!!!! Thank you for all the wonderful memories you are preserving for the future (and for us today). God Bless you. Thanks for the good work you do. - Cheryl Thompson-Draper, June 10, 2006

Hallettsville Hotels > Book Here

Texas Escapes, in its purpose to preserve historic, endangered and vanishing Texas, asks that anyone wishing to share their local history and vintage/historic photos, please contact us.
Custom Search
Book Hotel Here - Expedia Affiliate Network