About 9 P.M. on November 26, 1887, a tornado struck Mineola, destroying a hall in which seventy people were attending a dance. Five people died when the building collapsed into a pile of timbers. Several suffered bruises and broken limbs. Businesses throughout the town lost merchandise as the storm blew off roofs and awnings, carrying one 400-pound tin roof more than 300 yards before dumping it on a residence. Two homes were destroyed including one belonging to Vance Green. Green, his wife, and some of his children ran out of the house as the storm approached, leaving behind a baby in his bed. The twister blew the mattress with the child about fifty feet from the house and lowered it gently to earth; the baby remained asleep unharmed.


© Marlene Bradford
January 11, 2015 guest column

[ Texas Tornadoes: The Lone Star State's Deadliest Twisters]

See Mineola

More Texas Storms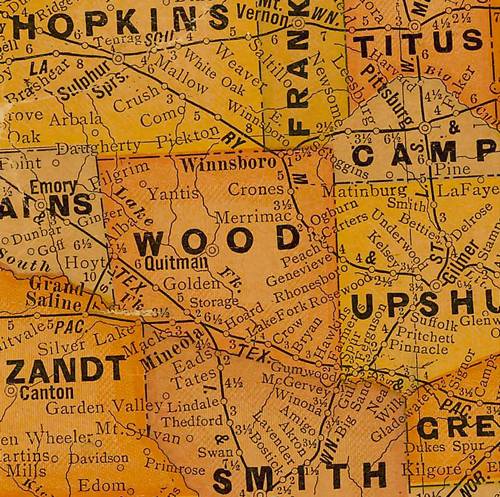 Texas Escapes, in its purpose to preserve historic, endangered and vanishing Texas, asks that anyone wishing to share their local history, stories, landmarks and vintage/historic photos, please contact us.