---

History in a Pecan Shell
Dating from 1870, the community was named for landowner and storekeeper E.C. Birthright. The site was also known as Lone Star. Mr. Birthright, who had used his residence as the store, applied for a post office which was granted in 1871.

A school was established a mile west of the store and shared space with a Methodist congregation. Both school and church were named Lone Star.

The church got its own building in 1892. It wasn't until the mid 1880s that the entire area was included under the name Birthright. The population at that time was estimated at 150 with two other churches and several steam-operated cotton gins.

The population reached 250 for the 1890 census and the town acquired a newspaper - using the old name on its masthead (The Lone Star Appeal.) The post office moved from Mr. Birthright's store to the farmhouse of G. C. McCauley in 1893 and then in 1894 it was moved again.

The population in the mid 1920s had fallen to 85 and the community was hard hit by the Great Depression and postwar prosperity drew off more people. By the late 1940s there was just the post office and a single store (down from four).

Over time, the remaining store and post office closed their doors, leaving just scattered houses. It has since been designated a "dispersed rural community."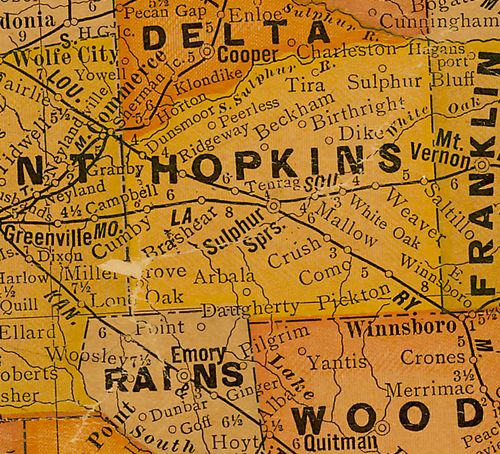 Texas Escapes, in its purpose to preserve historic, endangered and vanishing Texas, asks that anyone wishing to share their local history and vintage/historic photos, please contact us.