History in a Pecan Shell

The community dates from the mid 1840s when J.H. Thomas arrived and built his homestead. Other residents joined him and it soon became a farming community with cotton as the main crop.
The nucleus of the community was a commercial center which went by the name of Zuber since the post office opened under the name. When the railroad connecting Timpson and Carthage built through the county, they reached the farm of Thos. Hull. Hull saw the advantage of being a stop on the line and went into partnership with S, Garrison. Hull donated 20 acres for a town to be platted and Garrison named the town after his grandson, Gary (Sanford).

The new town grew rapidly to a respectable population of 300. In need of a post office, residents found one in nearby Mount Bethel and moved it to town in 1899, reopening it as Gary.

In the early 1900s the East Texas timber was still pristine. Gary opened a sawmill and had both cotton and lumber as economic engines. The timber started playing out but cotton held out until WWII.
The East Texas oil and gas discoveries of the 30s stabilized the community through the Great Depression and the population peaked between 400 and 500 residents for the 1940 census.

By the 1990 census the population was just under 300 and most residents worked in Carthage or neighboring towns. The 2000 census reported 303 residents.

Photographer's Note:
"Gary is located in Panola County at the intersections of FM-999, FM-10. And FM-2260, 9-miles south of Carthage, 9-miles north of Timpson, 10-miles northwest of Tenaha, 20-miles northest of Mt Enterprise." - Gerald Massey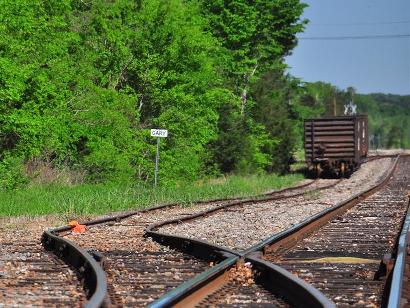 Custom Search
Book Hotel Here - Expedia Affiliate Network