History in a Pecan Shell
Old Center was settled quite early by the Rowe Brothers who arrived and opened a tannery sometime around 1830.

Land was donated in 1856 for a cemetery, church and school. A frame building replaced the original log church in 1900 and in 1906 forty-six students were taught by two teachers.

The church, school, and a few residences comprised Old Center during the Great Depression - when the population was a mere 30 people. The school merged with those in Carthage in the late 1940s.

In 1990 Old Center had a church, cemetery, a few houses and a population estimated at less than 100.
Photographer's Note:

When I was a teen ager I used to attend "home coming's\Grave Yard" cleaning there with my father, W.Y. Massey, who was raised in this area. That would have been in about 1949-1955. This was a big event with services at the church and most of all a "dinner on the ground." It really wasn't on the ground but that was what it was called then and think still is. As I took these photographs, on July 9th, 2009, it came to me as I walked the area and cemetery I jokingly thought about "how many chicken bones I had thrown upon these grounds."

Old Center isn't much now but in the 1840's it was quite a place. About all there is now is the church but, I checked and there are many mailboxes in the immediate area with the name Rowe on them. So, from one standpoint, history still lives one. - Gerald Massey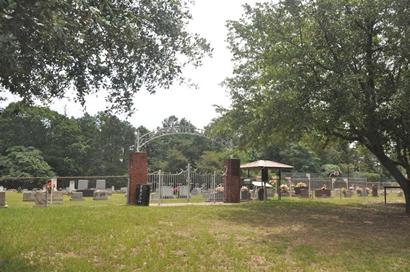 Historical Marker
Old Center Cemetery
In 1856, land for the Old Center Cemetery was first donated by James Rowe, a community pioneer and a veteran of the Texas War for Independence. Rowe's grave, dated 1868, is one of the oldest in the cemetery. The earliest marked grave, that of Arminta C. Cash, dates from 1865. One of the few physical reminders of the Old Center community, the graveyard contains several unmarked graves and about 400 marked burial sites. Over the years, the descendants of the original land donor have given acreage to enlarge the boundaries of the cemetery.
Texas Sesquicentennial 1836 - 1986
---
James Rowe Grave Marker
James Rowe
(March 17, 1811 - Dec. 3, 1868)
Texas War for Independence soldier (1836) James Rowe had migrated from North Carolina. Prospering as a tanner, he was commissioned to help organize Panola County (1846); served as senior warden of Sam Sanford Lodge No. 149, A. F. & A. M. (1851); served in 4th Texas Legislature (1851-53); and gave the land now occupied by this cemetery. He and his wife Mira (Tippett) had eleven children. Descendants include citizens in many walks of life.
---
Texas Escapes, in its purpose to preserve historic, endangered and vanishing Texas, asks that anyone wishing to share their local history, stories, landmarks and recent or vintage photos, please contact us.