WILLIS, TEXAS
Montgomery County, East Texas

30°25'22"N 95°28'44"W (30.422640, -95.478829)
Off I-45 on Hwy 75
8 Miles N of Conroe
46 Miles N of Houston
Population: 6,370 Est. (2016)
5,662 (2010) 3,985 (2000) 2,764 (1990)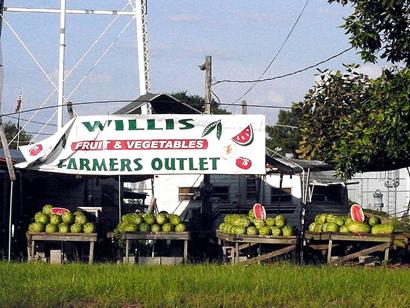 History in a Pecan Shell

In 1870, Richard S. Willis, a Galveston merchant and Montgomery County landowner donated a right-of-way to the Houston and Great Northern Railroad for a townsite. By 1872 the tracks appeared and the neighboring towns of Danville, Montgomery, and Old Waverly started moving their businesses (and themselves) to the rail connection.

Growth was such that by 1874 a petition was circulated to make the new town the county seat - taking that designation from Montgomery. By the late 1870s Willis was thriving. It had its own weekly paper, had become a shipping center for timber and agricultural products and even manufactured wagons and farm equipment.

In the early 1880s the Willis Male and Female College was built. The institution taught primary classes through college although it was only in operation through 1901.

The population reached 700 by 1890 and the town had two weekly papers and three hotels. By 1904 the population was estimated at 832 and growth continued for the next 20 years, although at a slower pace. By 1914 the town had telephone service and a third weekly paper joined the two esisting papers.

The Great Depression hit the town with a decrease in population. From an estimated pop. of 900 in the late 20s - it was estimated to be only 750 two years later. The slump was offset by discovery of oil and by 1933 it was soon back to 900.

Highway 75 was constructed during the 30s and the town regained its economic strength although the population stayed at 900 through the 1960s. Interstate Highway 45 cut through Willis in the 1960s and the town was further helped when Lake Conroe (5 miles West) was built in the late 1960s to the early 1970s. Willis benefited from the Houston and Conroe booms after WWII although the immediate economy remained lumber and agriculture. From an estimated population of 1,674 in 1986, it has increased to 5,662 in 2010.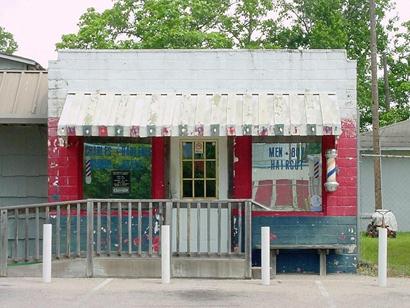 People
Keeping Up with the Anson Joneses by Wanda Orton
"... Eventually, Mary Jones left Goose Creek and moved in with Sallie and her son-in-law, R.G. Ashe, and then to the community of Willis in Montgomery County. The widow of Texas President Anson Jones also would become known as the mother of Harris County Judge Cromwell Jones and the grandmother of District Judge Charles Ashe. ..." more
Texas Escapes, in its purpose to preserve historic, endangered and vanishing Texas, asks that anyone wishing to share their local history and vintage/historic photos, please contact us.