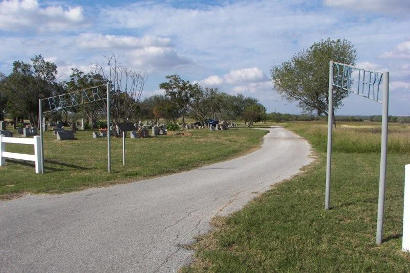 History on a Pinhead
Also known as "La Colorada" or "La Mina de la Colorada."

History on the community of Bexar is between thin and non-existent. It began sometime after the Civil War and started declining shortly after the 20th Century began. It was granted its own post office from 1883 to 1907 although no population figures are available.

Maps showed that Bexar had a store, church and cemetery in the 1930s but little else. The community's proximity to San Antonio dealt it a death blow after WWII when the church disbanded and the store closed. Outside of a few houses in the vicinity, Bexar is remembered today by its cemetery.


A Visit to Bexar
Photographer's Note:
"Went down Senior Road east of Somerset and found nothing. Headed west to the former community of Bexar and only found a few homes and a cluster of cemeteries, one of which was a private family cemetery." - Terry Jeanson, November, 2009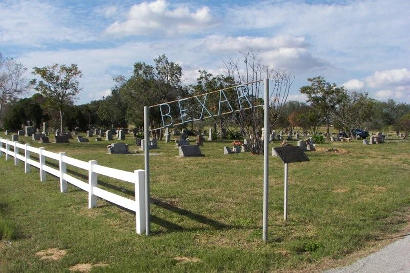 One of the oldest grave markers in the cemetery. John W. James, 1856-1896.
Photo courtesy Terry Jeanson, November 2009
---
Texas Escapes, in its purpose to preserve historic, endangered and vanishing Texas, asks that anyone wishing to share their local history and vintage/historic photos, please contact us.