---
---
---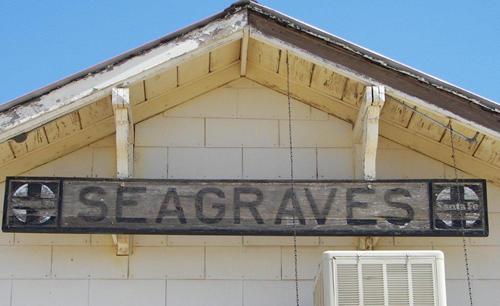 History in a Pecan Shell
Gaines County is named after James Gaines, signer of the Texas Declaration of Independence.

Seagraves was originally called Blythe. This was about 1911 when the post office was on the Blythe ranch.

The Santa Fe Railroad make Seagraves the end of a spur running from Lubbock and a land company owned by the railroad promoted the town around 1917. There was already a Blythe on the Santa Fe line (although it was in California) so the name was changed to that of C. L. Seagraves, a Santa Fe Railroad Official.

An oil boom in the mid-thirties made up for a fire that nearly leveled the town in 1928. 1950 was an unpleasant milestone for the town when it lost its title as most populated Gaines County town to the county seat of Seminole.

One of the few buildings that survived the 1928 fire was the Simpson Hotel. The Hotel was awarded a Texas Historical Commission Medallion in 1992.

Seagraves experienced an oil boom in the 1930s which lessened some of the impact of the Great Depression. At one point in the 1950s, the chamber of commerce touted Seagraves as "The Caged Egg Production Center of the World." That slogan may have lost it's meaning to a lot of people, but to us here at Texas Escapes, Seagraves will always be The Caged Egg Production Center of the World.


Seagraves Attractions
Seagraves-Loop Museum & Art Center
Main Street and Hill Avenue
806-546-2810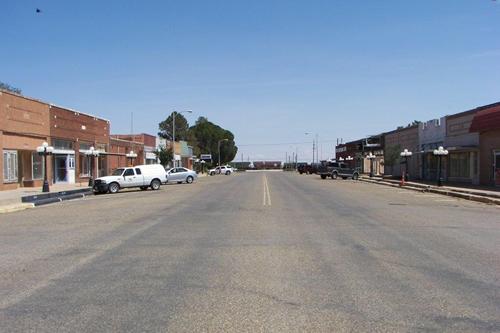 Seagraves Main Street today
Photo courtesy Terry Jeanson, July 2013
Seagraves Main Street
Photo courtesy texasoldphotos.com
Seagraves Nearby Destinations

Cedar Lake: East of Seagraves off of Hwy 83. Reported to be the birthplace of Quanah Parker.

New Mexico: The state immediately west of Texas
---
History Cartoon by Roger T. Moore:
---
Texas Escapes, in its purpose to preserve historic, endangered and vanishing Texas, asks that anyone wishing to share their local history and vintage/historic photos, please contact us.
---