SPANISH CAMP, TEXAS
Wharton County, Texas Gulf Coast
Just N of the intersection of FMs 640 and 1161
8 Miles NW of Wharton
Population: Unknown

Spanish Camp, Texas Area Hotels
Wharton Hotels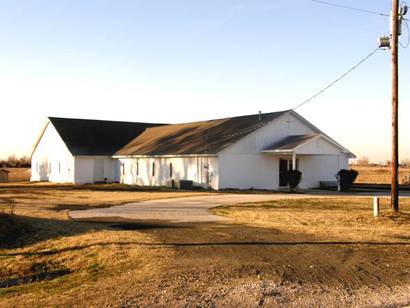 History in a Pecan Shell

Settlement dates to Austin's Colony and the name refers to its use as a bivouac site for Santa Anna's forces during the Texas Revolution.

A legend of buried treasure (a Mexican payroll buried when the troops got word of San Jacinto) keeps the community's name alive, and gave the place some notoriety.

Growth occurred in the 1870s when the town got a post office and the basic businesses were established. In the mid 1880s the population was a mere 50 residents served by two stores, a gristmill and a school.

The population increased to 200 by 1890 but it was bypassed by the railroad and by 1900 it had returned to about 50 people.

The post office closed its doors in 1905 and potential growth was stymied by the proximity to Wharton. Population figures stopped after WWII – with 20 people estimated in 1947.

In 2010 the town consists of three cemeteries, two churches and the Spanish Camp community center.