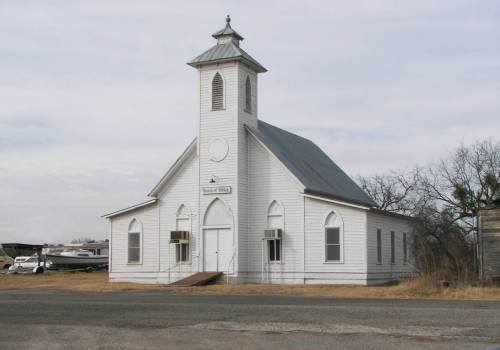 History in a Pecan Shell

A settlement originally known as Phillips Ranch (after the founding O. C. J. Phillips family was established nearby in the 1850s.

In 1860 a Phillips son (W.O.) built a cotton gin and sawmill at the site. Locals started referring to the town as "Whistleville" after the mill's summoning work whistle.

Less than a mile from Whistleville, one Davie Owen opened a competing mill and gin. Locals referred to this would-be community as "Bugscuffle." Indeed, Bugscuffle became the recipient of a post office in 1878, which demanded a more dignified name. Valley Spring was submitted – and accepted.

Four years later the stage route between Llano to Brady was altered and Davie Owen wasted no time opening a store along the route. This would evolve into what we now know as Valley Spring. First population figures date from the 30s and 40s when an estimated 100 people lived here. By the late 1960s this figure had declined to around 50 – the same figure that was given for the 2000 census.