ROARING SPRINGS, TEXAS
Motley County, Panhandle / West Texas
State Highway 70 and FM 684
8 miles S of Matador
85 miles NE of Lubbock
Population: 265 (2000) 264 (1990)
History in a Pecan Shell

Roaring Springs was once a part of the Matador Ranch. In anticipation of the railroad coming through, they platted a town in 1912 and called it Ragtown. It seemed like a good idea at the time. When they got their post office in 1913 they were told to get serious and they came up with Roaring Springs - named after a point on Dutchman Creek.

The Travelers Hotel (c.1914) in downtown Roaring Springs is on the Texas Historical Commission's endangered buildings list.

The Quanah, Acme and Pacific Railroad operated from 1913 to 1971.

The high population of Roaring Springs was 514 people - reached in the 1940s.


A Visit to Roaring Springs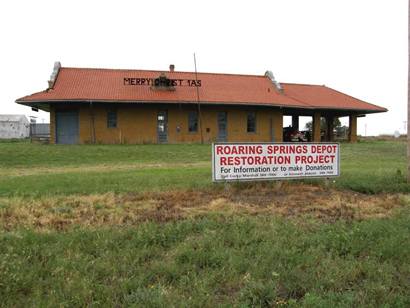 Historical Marker Text
Under the leadership of Samuel Lazarus (1855-1926), the Quanah, Acme & Pacific Railroad contributed much to Motley County's economic development. One of the townsites along the line, Roaring Springs was platted in 1912, one year before the tracks reached this point. This brick mission revival style depot was completed within a year, and handled passenger and freight traffic until 1971. Roaring Springs' oldest structure, it was purchased by the city in 1972.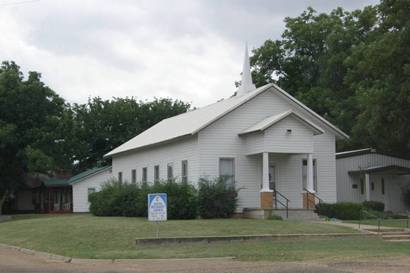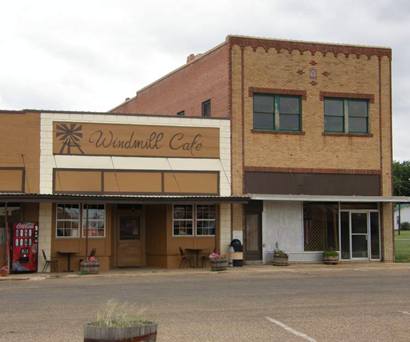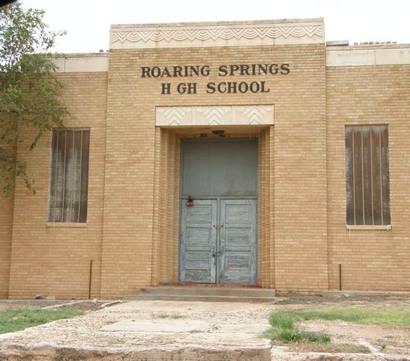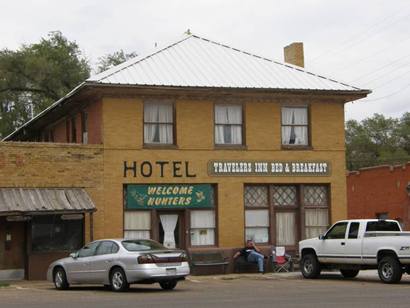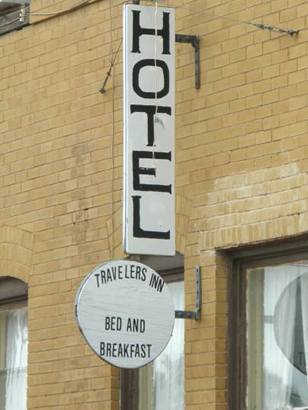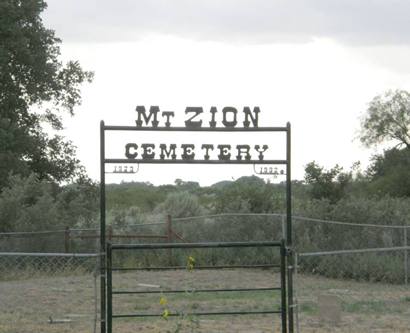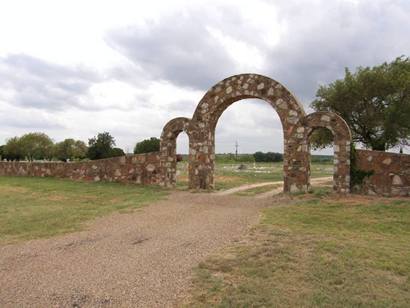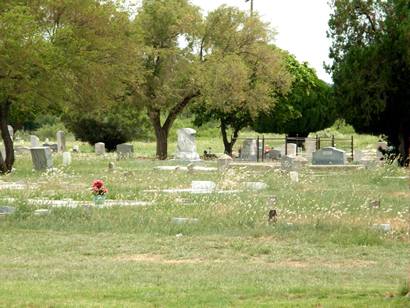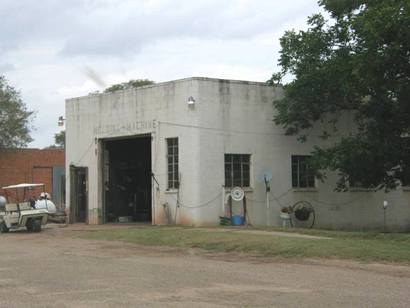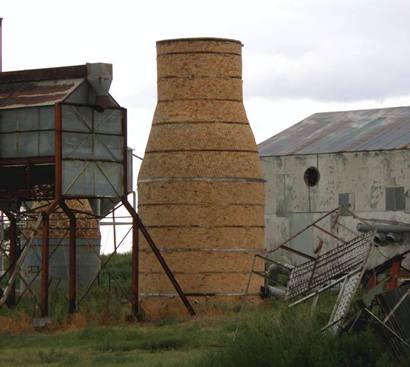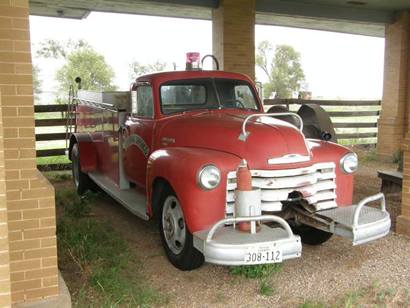 Roaring Springs, Texas Forum
Witching Water in Roaring Springs
Dear TE, My grandfather, Rolla Chester "R.C" Ireton and his wife Lillie lived in Roaring Springs from 1920 to 1925. Son Merion Frank was born February 16, 1922. Rolla operated the blacksmith shop, garage and light plant furnishing power to the barbershop, general store run by his father, Frank Austin Ireton, and the hotel and a few other business places. The light plant consisted of a Model "T" Ford engine and generator in the garage and blacksmith shop which ran the machinery during and the electric generator at night until about ten o'clock .Rolla was a dowser being able to find water with a willow branch and in 1924 a rancher who could not find water on his ranch offered him five hundred dollars to dig a well on his place he accepted and took another man out and located place to dig and about twenty five feet down where they found a nice stream of good water and was producing water fifty years later. In 1925 they moved to Whitedeer. - Mark William Ireton, Portland Oregon, August 11, 2007


Roaring Springs will always hold a special place in my heart. My grandmother and grandfather moved their ten children to Roaring Springs sometime in the 1940's. All of their grandchildren loved Roaring Springs. I was born in 1973 and as a child, I remember visiting my grandmother on holidays and summers. We had freedom, we could walk downtown to the store by ourselves and we played outside all day. Occasionally we were able to go the Springs and swim. The people were always friendly, they would wave as they drove by. My grandmother finally moved from Roaring Springs about 5 years ago.

My mom told me about all of the people that used to live in Roaring Springs and many of my fondest memories happened there. It was a place that represented family and values. I couldn't believe people actually left their doors unlocked. It is a really special place to me. - Angela J., Granddaughter of Ossie "Shine" Brown, Las Vegas, Nevada, July 27, 2005


My grandfather worked for the Matador Ranch at one point, and they lived near Roaring Springs in an old boxcar. He and my father broke saddle horses for them for a while. They were working a bunch of cattle and my grandfather was off his horse for some reason when a bull gored him badly. This happened somewhere around 1915 or so. It took two years to heal, and when he died in 1959, the scars on his abdomen were terrible to see.

His name was J.O. CHESTER, born about 1867, married to Katie Leona BAMFORD AUSTIN . The Children that were with them were Mae Austin, John Felix Austin age about 15, and Thomas A. Chester age 5 or 6. Thanks, Leona Guthrie