---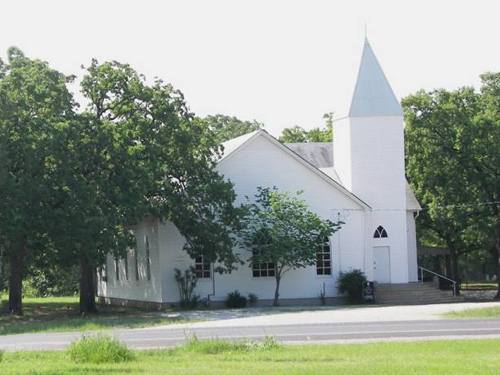 History in a Pecan Shell

The area was first settled in the 1850s by Alabamans and was first known as Avant or Avant Prairie. In 1870 the Sunshine Methodist Church moved here from Harrison Chapel and the community's name was changed to Sunshine, Texas. The last name came about in 1885 when the town applied for a post office. Like many towns, there was a mix-up caused by either poor penmanship or poor eyesight and the desired name of Drew (after a local person) was officially recognized as Dew.

By the early 1890s, the town had most essential businesses and a respectable population of 150. After WWII the town still had less than 200 people. In the early 1990s, only 71 residents called Dew home.

A cemetery association that had been organized in 1912 is still operating and the town has an annual homecoming.
---
---
Texas Escapes, in its purpose to preserve historic, endangered and vanishing Texas, asks that anyone wishing to share their local history and vintage/historic photos, please contact us.