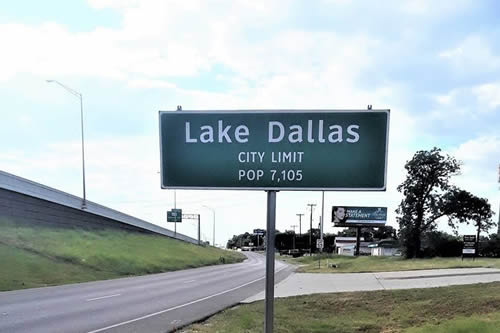 History in a Pecan Shell
Handbook of Texas Online:
Lake Dallas is a resort community on the shores of Lewisville Lake ten miles south of Denton in southeastern Denton County. The site was occupied in 1852. The area offered water, timber, and farmland, and the community that developed in the vicinity was originally called French Settlement, after the family named French who settled there. In 1881 the community was more formally constituted and adopted the name Garza, the origin of which is in dispute. Garza may have been the chief of a crew that laid track for the Dallas and Wichita Railway, which built through the area in 1881. In 1926 or 1929, after the impoundment of Lake Dallas, the residents of the town renamed their community Lake Dallas. The community's population increased from 489 in 1940 to 1,431 in 1970, reflecting the additional use of the Garza-Little Elm Reservoir (now Lewisville Lake), the waters of which covered the original lake. In 1965, after a nine-year legal struggle among its residents, Lake Dallas was finally incorporated. By 1980 its population had grown to 3,177, largely because of the economic growth in the area between Dallas and Denton. In 1991 Lake Dallas reported 113 businesses and a population of 3,718. The population grew to 6,166 by 2000.


David Minor, "Lake Dallas, TX," Handbook of Texas Online, accessed August 07, 2022, https://www.tshaonline.org/handbook/entries/lake-dallas-tx.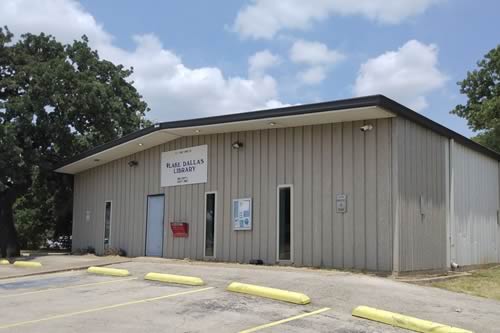 Lake Dallas Municipal Cmplex / Police Department
Photo courtesy Clint Skinner, July 2022
Texas Escapes, in its purpose to preserve historic, endangered and vanishing Texas, asks that anyone wishing to share their local history, stories, landmarks and recent or vintage photos, please contact us.