History in a Pecan Shell

Little Elm was established on the banks of the creek of the same name in 1844. In 1852 the community's first post office opened in the house of Kit King.

The town's first store opened in 1859. A larger store was opened a mile east in 1866 and the post office was transferred here. The population in 1900 was just short of 200 which had declined to 120 in the 1930s.

By the 1950s the population had returned to 200 people – supported by five businesses.

Improved roads made travel between Denton and Dallas much easier and the population grew accordingly. From the mid 1960s population of 300, it grew to 1,255 by the 1990 census and to 3,646 by 2000.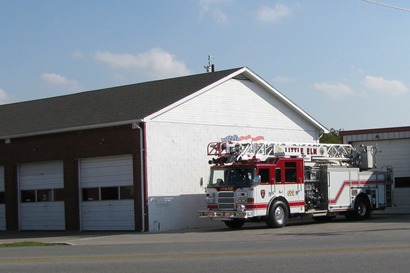 Photographer's Note:
Subject: Little Elm
Happened to pass through here on my way east and was shocked as I hadn't been on that road in 15-20 years. What was countryside with a couple of wide spots in the road is now pretty heavily populated, especially Little Elm and The Colony. Just a few random shots off highway 720 which was/is the main road out there. - Mike Price, November 2007

Little Elm, Texas Area Hotels - Book Here & Save:
Denton Hotels | Dallas Hotels
More Hotels