---
---
---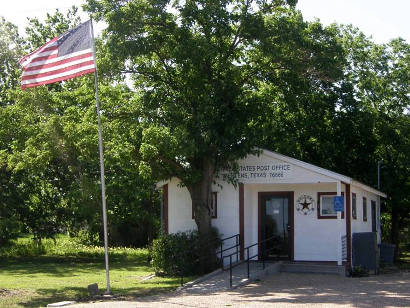 History in a Pecan Shell

J. K. Walling, a Tennessean is considered to be the first resident in the vicinity. He arrived in 1884 and was joined a few years later by Mississippian A.L. Coleman. It was on Coleman's property that the town formed. But neither Coleman or Walling were honored by having the place named for them. That honor went to the wife of the engineer of the first train (The St. Louis, Arkansas and Texas Railroad) that arrived in 1887.

Walling opened a general store and it was here the first post office opened in 1888.

The population had grown to 75 and the town supported both a gin and a gristmill. The 20th Century dawned and with it came the town's first bank (1902). A second railroad line crossed the tracks of the first in 1902-03 – and the town incorporated in 1914.

Mertens was given electrical service in 1915 and other infrastructure such as sidewalks and curbing appeared. The town had a weekly paper and the population reached 342 residents for the 1920 Census.

A water system was installed in the 30s, but with the construction of State Highway 22, the outside world beckoned – and the town entered a decline.

The railroads stopped running and over the years businesses and people left. By the 1980s there was only a single brick building to mark where downtown once was.

The 1990 census showed 104 residents which increased to 146 for the year 2000.
Mertens appears in the 1920s Hill County map
(East of Hillsboro)
Courtesy Texas General Land Office
---
Texas Escapes, in its purpose to preserve historic, endangered and vanishing Texas, asks that anyone wishing to share their local history and vintage/historic photos, please contact us.