History in a Pecan Shell
Ovilla has the distinction of being the oldest settlement in Ellis County. It began life in the 1840s with brush arbor meetings. The brush arbor evolved into a church (The Shiloh Cumberland Presbyterian Church), in the early 1850s and the church doubled as the community's first school.

The settlement that grew around the church and school was prosperous as a farming village, but no one thought to name it until Mrs. M. M. Molloy, (wife of Rev. D. G. Molloy) came up with the present name – said to be based on the Spanish word Villa.

By 1900 Ovilla had all the essential businesses including a pharmacy and post office although the post office closed in 1906. The community suffered fires in 1918 and 1926, essentially wiping out the commercial district. Already bypassed by the railroads, Ovilla was later left out of highway improvements, reducing its chances of growth. As Dallas grew closer and the city of Desoto threatened to annex the unincorporated community, Ovilla incorporated to prevent being absorbed in 1963.

From a population of just over 300 in the 1960s, it had reached nearly 1,100 by the 1980 census. The 1990 census counted over 2,000 residents and in 2000 there were 3,405.
---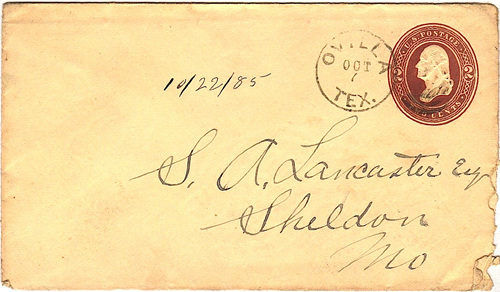 Texas Escapes, in its purpose to preserve historic, endangered and vanishing Texas, asks that anyone wishing to share their local history, stories, landmarks and recent or vintage photos, please contact us.