Entering Shannon
Photo courtesy Mike Price, September 2009
History in a Pecan Shell

Still shown on the state map, Stampede Springs, Texas was the colorful name of this community in the late 1870s when residents clustered around the store of Rachel D. Ivie. Shortly thereafter, the name changed. A local Irish family was said to have honored the name of their former home in Ireland (The Shannon Valley). A post office was granted in the 1890s. Although no population figures are available prior to the mid-1920s, 112 people were listed at that time. That number was used for the next 30 years, decreasing to 80 in the late 1960s and then to 23 in the late 70s - the same number in use today.


A Visit to Shannon, Texas
Photographer's Note:
A few homes, an odd building or two, and a nice cemetery are about all you can say about Shannon. The old white church is across from Silver Hill Cemetery which is much closer to Post Oak than Shannon. The same for the ranch entrance. - Mike Price,, September 2009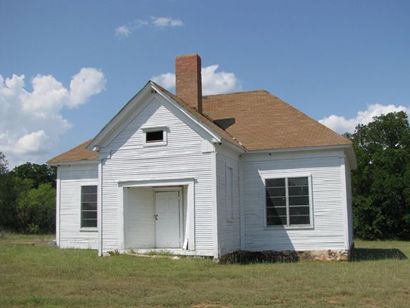 Shannon Cemetery historical marker
Photo courtesy Mike Price, September 2009
Shannon Cemetery Historical Marker Text
Established near a flourishing spring of water and a general store in 1878, the settlement around this site was known as Stampede Springs. The first burial in this cemetery was that of Mary W. Gibson (1824-1879). Trustees of the Stampede Springs School community purchased five acres including this site for a school, church and graveyard in 1880. A post office opened in 1893, and the town was renamed Shannon, either by the U. S. Postal Service or by local settlers. In 1907 another acre was donated to the cemetery. The population of Shannon was 112 in the mid-1920s. A cemetery association was established in 1949. In 1990 the population was 23. There were 311 graves in the cemetery at the end of the 20th century, with 104 family names represented.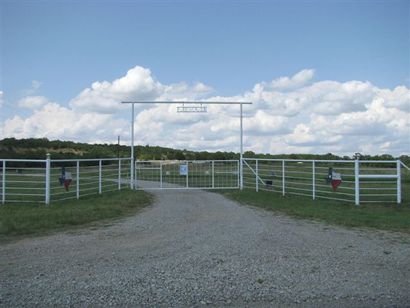 Shannon Texas Forum
Not Yet A Ghost Town: Once Upon a Time in Shannon...
Dear TE, I stumbled onto your magazine and began surfing. I was a little disappointed in not being able to locate a small Texas community named Shannon in your coverage. It is approximately 30 miles out of Jacksboro, Texas when you take Hwy 148 north toward Henrietta. My parents, uncles, aunts and many other relatives attended the Lodge Creek school in Shannon. Once upon a time, Shannon had a bank and the bank vault, I believe, is still standing to this day. Believe it or not, there are still people who live in this small community. There are probably less than 50 but it's not a ghost town yet. If you happen to make contact with Mike Castle, Claudia Castle or Sarah Johnson, tell them Mary Nell Castle sent them your way. They're my relatives and Mike can talk your ear off when you ask him about Shannon's history. Thanks - Mary Nell Castle, January 07, 2007

Book Your Hotel Here & Save
Henrietta Hotels