History in a Pecan Shell
Once named Cothran's Store, the current name is said to have come from a circus poster sporting a tiger's head.

The community had a post office from 1878 through 1905.

The 1890 census reported 75 residents. Businesses included a grist mill and hotel as well as the mandatory store. Two years later there was a second store as well as a cotton gin.

The town had two sawmills present in the 1930s but the population had fallen to a mere 40. It remained there through the 1940s. The current population is unknown.



Tigertown Today
Photographer's Note:
"One unique fact about Tigertown is that even being as remote as it is, it has a vibrant trailer industry. These are the trailers seen pulled behind so many pick-up trucks.  These include goosenecks, pindle-hooks, dump trailers, tilt-decks, car-haulers, tandem axle trailers, bob cat trailers, and single axle trailers. I found this unusual. It should also be noted that beside the major manufacturer, there are several more small trailer companies." - Gerald Massey, August 2010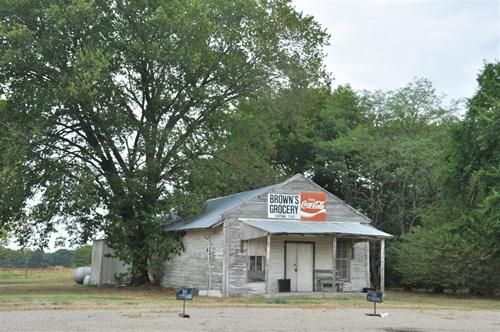 ---
Texas Escapes, in its purpose to preserve historic, endangered and vanishing Texas, asks that anyone wishing to share their local history, stories, landmarks and recent or vintage photos, please contact us.