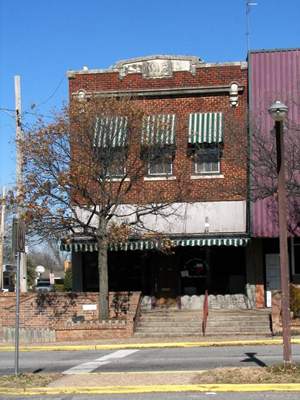 History in a Pecan Shell

Whitesboro's namesake was Ambrose B. White who moved into the area (then named Wolfpath) in the late 1840s. But the White family wasn't the first to arrive. The honor of "first settler" went to Robert Diamond. From 1858 - 1861 the White family ran White's Westview Inn which was a stop on the Butterfield Overland Mail route. The community was then comprised of about 14 families living in a small cluster of homes.

The town applied for a post office under the name Whitesborough in 1860. After the Civil War the influx of Southerners to Texas seemed to congregate at Whitesborough, bringing the town notoriety. Gunplay was frequent and townsfolk spent their Saturday nights in the safety of their homes. The town had a respectable population of 500 in 1873. By the late 1870s the town had received a railroad connection through the MKT (the first out-of-state railroad to enter Texas).

Although it had previously been incorporated, in1887 the town was reincorporated under the simplified name of Whitesboro.

The population in 1900 was around 1,200 which increased to 1,810 by 1920 when the town had a second railroad connection. The population of Whitesboro declined during the Great Depression and WWII - but by the late 50s it had returned to the level of the 1920 census. By the late 60s it was 2,985 and has slowly increased to the present 3,760.

Book Your Hotel Here & Save
Whitesboro Hotels
Bones Chapel NW of Whitesboro
Photo courtesy Barclay Gibson, February 2007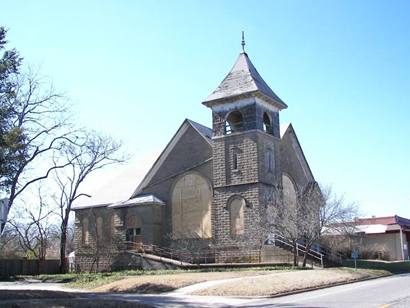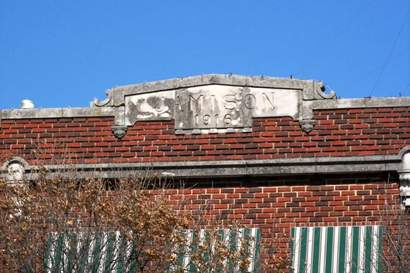 Whitesboro, Texas Forum
Subject: Remembering Whitesboro
I love living in small towns, and though I've moved to a medium sized City, I still live out in the country since it's where I feel most comfortable. I had found your site while googling Texas small towns, since I've lived in a few and have enjoyed reading about the towns I used to live in. (Small list: DeSoto, Ferris, Whitesboro, and Kerens) There was a small gap between '94 and '95 when I moved up to Massachusetts to stay with my grandmother for a year. Here's some small memories about Whitesboro from me:

I loved their Peanut Festival! They have some pictures on their website of it. I remember being in KAD (Kids Against Drugs) and marching in the festival one year. I was also in the band, and remember when the Middle School was a part of the High School, and the 6th grade band joined the High School band for one football game during half time. I also remember in the 3rd grade, when Good Morning America filmed their opening from our school. We all wore our pep-rally shirts, stood out on the bleachers of the football field, and sang "Oh What A Beautiful Morning" back when it was Paula Zahn and Harry. If I remember correctly, I belive one year the band placed 1st in the district.

I do hope more people send in information on their home towns; I know there's nothing more insightful than personal experiences and knowledge. - Sherryl Trowbridge (now Sherryl LaPrad), December 16, 2006