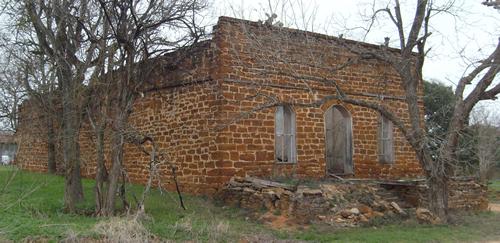 History in a Pecan Shell
Belmont started life as a stagecoach stop in the 1840s. They used the name Centerville, probably because of its equidistant location between Seguin and Gonzales. The name didnít sit to well with Centerville in East Texas and the application for a post office was turned down. The name Belmont was chosen and according to the Handbook of Texas, it was named for the Belmont family of horse racing fame (The Belmont Stakes) although no reason is given.

The population never got higher than 125, due to its being so close to the population centers of Luling, Seguin and Gonzales. At its peak, there were several stores, a sawmill and a cotton gin in Belmont. The ruin of one of the stores still faces the highway today, directly across from the one operating business.

Belmontís footnote to Texas history is that it was the site of the capture of Gregorio Cortez in 1901.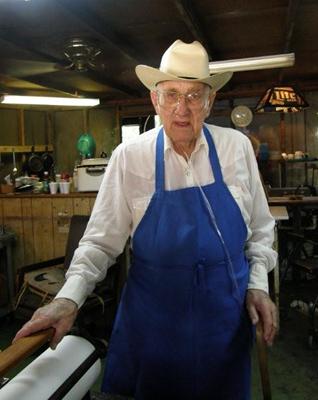 Belmont Chronicles
From Murray Montgomery's "Lone Star Diary":
Murder of Local Doctor During Reconstruction
After the Civil War ended, folks in Texas and throughout the South underwent a phase in time known as "Reconstruction." During this period, the states that had previously been part of the Confederacy were now subject to military rule as well as, occupation by Union troops... more
Sugarland Express
Movie star Goldie Hawn and actor Ben Johnson were in Belmont, Texas, in March of 1973, filming portions of the movie, "Sugarland Express."


Texas Escapes, in its purpose to preserve historic, endangered and vanishing Texas, asks that anyone wishing to share their local history, stories, and vintage/historic photos, please contact us.

Related Topics: Texas Towns | Texas Ghost Towns | Texas | Hotels
Custom Search
Book Hotel Here - Expedia Affiliate Network