Janacek Store & House - Parade for ordination of a priest
Submitted by Carolyn Heinsohn, Fayette County Historical Commission
History in a Pecan Shell

In the 1850s, the town was originally named Whiteside's Prairie. That one didn't take so they settled on Cockrill's Hill. The ground water was so mineral rich that it was unfit for human consumption. Citizens built cisterns to keep rainwater and in 1858 when the application was sent to Washington for a post office, Cistern was the name submitted - and granted. It was to close with the onset of the Great Depression in 1930 and the mail routed from Flatonia.

Like much of Fayette County, Cistern's population consisted of Anglo-Americans and German, and Czech immigrants. By 1900 the population was a healthy (for a town without a railroad) 150 people. Businesses included a store, combination drugstore / saloon, a blacksmith, cotton gin and a doctor.

In 1950 the population was still 150, but by then the town had two stores along with two garages, and a consolidated high school employing five teachers. Oil was discovered and a few wells continue to produce to this day - several of them inside the gates of the cemetery. During the 1980s the population declined to 75.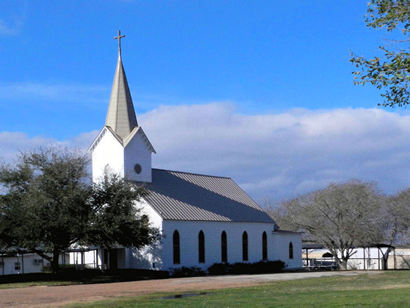 Texas Escapes, in its purpose to preserve historic, endangered and vanishing Texas, asks that anyone wishing to share their local history and vintage/historic photos, please contact us.
Custom Search