---
---
---
St. Roch's Church
TE photo, 2006
History in a Pecan Shell

Mentz' history is primarily based on its church and post office.

The first settlers came in the 1840s with the Mainz Society - an organization formed to oversee immigration issues and look after the welfare of its members. Originally called Neu Mainz, after the city in Germany, it was later corrupted into Mentz.

Most of the settlers were German Catholics from Büdesheim, in the German provence of Hesse. In 1858 a church was built and named after a chapel back in the old country. St. Roch's Catholic Church remains the community's dominant stucture.

A Catholic school taught by the Sisters of Divine Providence was in operation from 1872 to 1916.

A post office was opened in the 1850s and called San Bernard - after the shallow river nearby. Renamed New Mainz in 1860, it was closed after the Civil War. It reopened under the name Mentz in the late 1880s and closed again in the mid 1890s. It opened yet again in 1897 but in 1913 mail delivery went through the post office at Alleyton.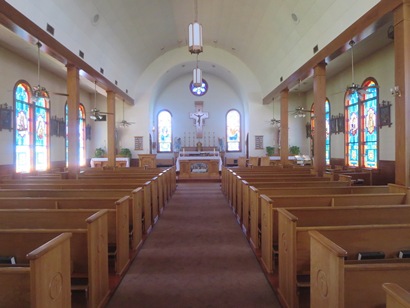 St. Roch's Church Plaque
TE photo, 2006
Mentz-Bernardo Community Historical Marker
TE photo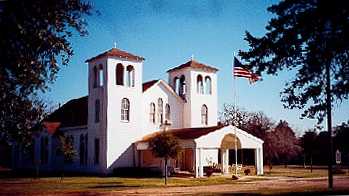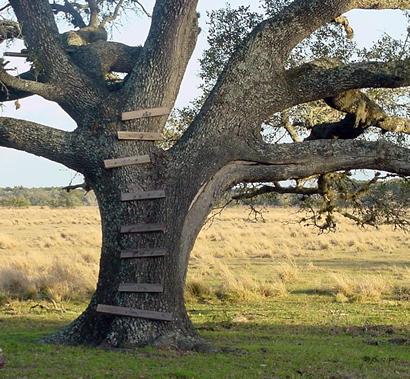 ---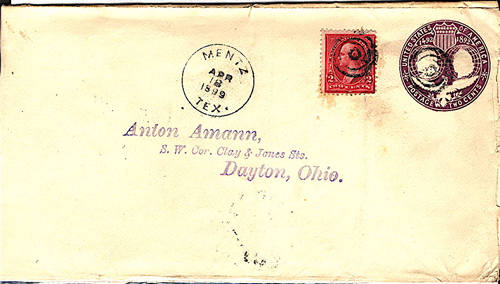 ---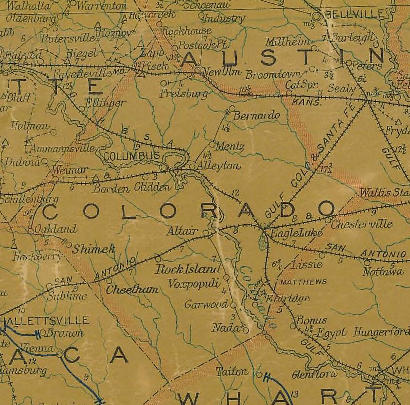 ---
Mentz or Neu Mainz, Texas Forum
Subject: Mentz, Texas
Dear TE, I happened upon your website one day and can't get enough! I've come to be quite a history buff to Texas history and love reading about the rich stories in Texas Escapes.

My wife's family is from the Mentz area with a Cat Spring address. My wife's Father had a band and played the Mentz Picnic for many years. As his children got old enough to play an instrument they were brought into the band. In the early 1960's they were known as The Sunset Playboys and as his daughters and sons learned their instruments the name morphed into The Sunset Playboys and Girls.

As time changes things my wife's brother took over the band and called themselves The Country Pickers with some none family members, but as fate would have it eventually it became an all family band again and that's when they became known as the The Family Tradition Band. All the while playing for different events and yes, the Mentz Picnic.

Through the years the band had opportunities to open for Legends of country music like Willie Nelson in 1995. James Bonamy in 1996, and David Allan Coe in 1997. The band finally retired in February 2005 with the last show being for the Danevang Volunteer Fire Department in El Campo. Best Regards and Happy Trails, Barney Lee Douglas, December 24, 2006

Anyone wishing to share chistory or photos of Mentz or Neu Mainz, Texas, please contact us.
---