Katie Elder was more, much more, than the title character in John Wayne's 1965 western, "The Sons of Katie Elder," She was more than the portrayal by Faye Dunaway in the 1971 film "Doc." Katie Elder was a real person, whose background was perhaps more plaid than checkered. For one thing, there were all those names.

Besides being called Katie Elder, she was also known as Kate Fisher, Big Nose Kate, Nosey Kate, Mrs. John H. "Doc" Holliday, Kate Melvin, and Kate Cummings. Actually, she was born Mary Katharine Haroney in Hungary on November 7, 1850. She died in 1940, and was buried under the name Mary K. Cummings in Prescott Arizona.
Some historians of the Old West believe she was Mrs. Doc Holliday, and some don't. Either way, she was quite a bit more than the "plainswoman" that revisionist history books call her. Katie herself never denied that she was a rip-roarin', hard-drinkin,' gun-slingin' prostitute.
A young Kate Haroney (seated) with her sister.
Photo courtesy legendsofamerica.com
Katie's recorded background appears to have begun in a Fort Griffin, Texas saloon in the fall of 1877, where she met gunslinger Doc Holliday. An affair between them ensued, and she helped Doc escape from the law after he knifed a man in a barroom brawl, killing him on the spot. There's more to this than meets the eye, as you will discover very soon.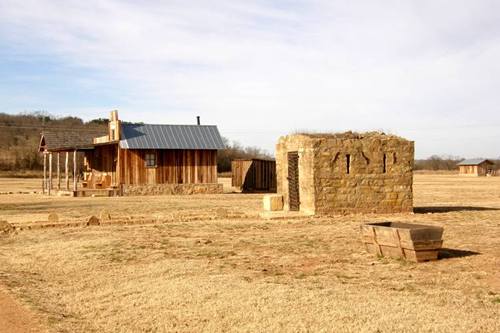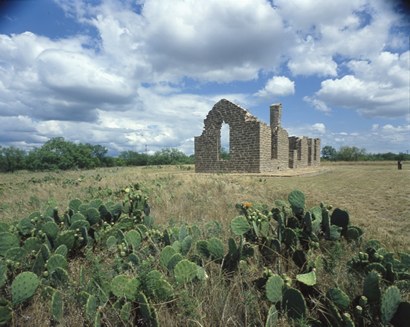 In Dodge City Kansas the following year, the pair registered in a rooming house as Dr. and Mrs. John H. Holliday. It is possible they were really married, but no one knows for certain. Though Katie could be uncovered since she was a prostitute, proof of their marriage has not, to date, been uncovered.

Doc and Katie later moved on to Tombstone, Arizona, where in July 1881, Katie got extremely drunk and, in that lamentable condition, was talked into signing a deposition saying Holliday was one of the outlaws who had held up a stagecoach. Holliday, understandably put out by this betrayal, dumped Katie the minute he was freed of the charge. More about this event later.

Although she lived to be nearly 90, legend has her being slain with a stray bullet fired by a drunk in the Brewery Gulch saloon in Bisbee Arizona. This story is doubtless apocryphal, which is, after all, how myths are made. She must have had an excellent public relations representative to have spun such a saga. Again, the truth will be revealed later on in this article.

Relentless research has brought to light additional facts and details about Katie's life.

She was born November 7, 1850 in Budapest, Hungary, the eldest daughter of a wealthy physician named Dr. Michael Haroney. She received an education befitting an aristocrat's daughter. She was literate, and spoke several languages, including Hungarian, French, Spanish and English.

In 1862, Dr. Haroney left Hungary for Mexico to accept a position as personal surgeon to Maximilian of Mexico. When Maximilian's government crumbled in 1865, Dr. Haroney took his family to Davenport, Iowa. Mama Horoney died in March, followed by Dr. Horoney in May of that same year, both of unknown causes, and 14-year-old Kate was placed in the foster home of Otto Smith.

At the age of 17, Kate left Smith and stowed away on a steamboat to St. Louis, Missouri. Upon discovering his stowaway, Captain Fisher took pity on her, and placed her under his protection. She took the Captain's name and, under the name of Kate Fisher, entered a convent school in St. Louis, graduating in 1869.

At one point, Kate claimed to have married a dentist named Silas Melvin and to have borne him a child, although no record survives of either the marriage or birth. She said that both husband and baby died of fever. This may be the truth, or simply a young girl's fanciful imagination.

By 1874, Kate had made her way to Dodge City, Kansas, calling herself Kate Elder. She worked as a prostitute in a brothel run by Nellie Bessie Earp, wife of James Earp, an older brother of the better-known Virgil, Wyatt, and Morgan, the Earp brothers. Some historians speculate that she had a relationship with Wyatt, but Kate wrote that she did not meet him until several years later...

Doc Holliday, O.K. Corral ... continued next page ›


© Maggie Van Ostrand
"A Balloon In Cactus" May 26, 2006 column
---
Related Topic
The Phillips Collection - A series:
Vintage photos of Doc Holliday, Big Nose Kate, Wyatt Earp, Josephine Earp, Mattie Earp, the Clanton's, Johnny Behan, John Clum, Jesse James, the Younger Brothers, the Masterson family, and many more.
Popular Columns
by Maggie Van Ostrand
Katie Elder: Her True Story