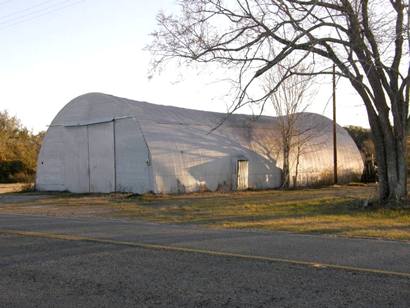 History in a Pecan Shell

In 1902 the founders of the Plotner-Stoddard Irrigation Canal Company (Ohioans by birth) named the town after Ohio's nickname. The source of the water was the Colorado River and the generous supply of water was able to irrigate some 30,000 acres of land.

Buckeye had a company store for its employees and even furnished a boarding house. The founders also set up a school for employee's children. A post office appeared in 1907 and the following year the railroad arrived (the St. Louis, Brownsville and Mexico).

The town had a population of 100 by 1914 and most essential businesses. But after the Great Depression, Buckeye was left with only a single business and a population of just 25.

By 1949 the Buckeye school fell victim to the school consolidation laws and although the population remained the same, the post office closed its doors in 1971.

The population remained at 25 for the 1990 and 2000 census.


Photographer's Note:
Buckeye is almost right in the center of Matagorda County about 7-1/2 miles southwest of Bay City. - Barclay Gibson
Texas Escapes, in its purpose to preserve historic, endangered and vanishing Texas, asks that anyone wishing to share their local history and vintage/historic photos, please contact us.