CLICK, TEXAS
Llano County, Texas Hill Country
Unnamed County Road off Highway 71
Consult local maps
15 Miles SE of Llano
Population: Unknown

Click Area Hotels - Book Here & Save
Llano Hotels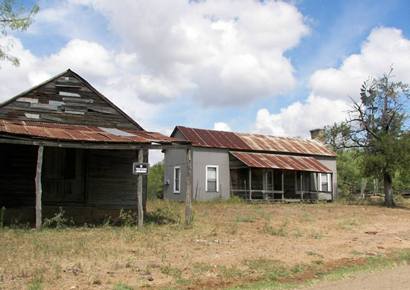 History on a Pinhead

The town was founded by one Malachi Click whose family provided a good percentage of the population. A post office was granted in 1880. The town did once have a school, store and church but the post office was closed sometime after 1940 and the town has maintained a low historic profile ever since. The only population figure dates from the mid-1960s when 20 people lived here. The town has no cemetery - the closest being two at nearby Honey Creek.

Click was submitted for inclusion by Robin Nichols of Willow City, Texas who wrote: "In the early part of the twentieth century it was the site of a dispute over cotton(?) and 4 people were shot in the general store. The old general store and post office are still there but abandoned."


Click, Texas Forum
Click, Texas was named for my great-great grandfather. I have an envelope that was kept by family members that has a Click, Texas postmark. There is quite a bit of history about the Click and Walker family that has been donated to the Llano, Texas city library. Many of the family members are buried in the Comanche West Cemetery just 'south' of the former town. The name of the cemetery is sometimes referred to as the Click and Walker cemetery. - Anna Galloway, Austin, Texas, April 17, 2008