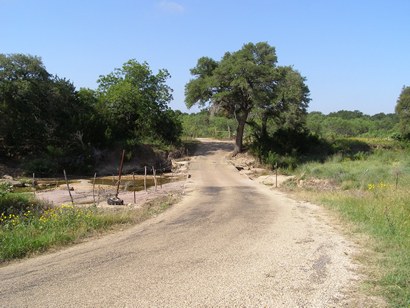 A Visit to Willow City


History in a Pecan Shell
Willow City holds a special place in Gillespie County history for being a non-German settlement. First residents settled here prior to the Civil War.

Trade was conducted with stores and businesses in Austin, despite the distance involved. Fredericksburg was far closer, but the Anglos preferred dealing in English.

Perhaps due to itís collective anti-social behavior, Willow (as it was then called) acquired a reputation for harboring criminals. When a post office was granted in 1877, the name was changed to Willow City.

In 1885 a congregation of Methodists was formed, although it took another 15 years to construct a church building.

The community had itís own English newspaper in the 1890s but it was later sold and moved to Fredericksburg.

The population went from a mere 132 people in 1904 to even fewer in the mid 1920s (100 residents). By the time the Great Depression was ending, Willow City had only forty people. After a small increase to sixty, it fell to nearly ghost town status with just 17 people there in the mid 1960s. Four years later it had increased to eighty-five. Since 1970 the estimated population of Willow City has been given as seventy-five.

Willow City Today: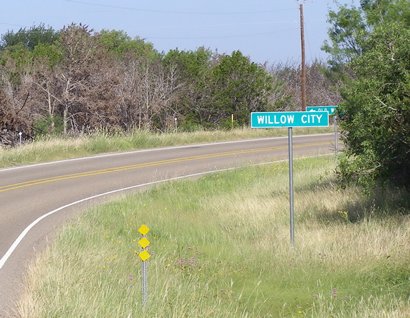 Photographer's Note:
Here are scenes of Willow City, TX.. Located on FM 1323 and about 15 miles NE of Fredericksburg in Gillespie County. It's a thrill to find a place like this out "in the sticks" and still thriving along. The store/post office is the center of activity and I'm sure you can get up to date on any local news there. One old church is a residence now and the old school is very well kept. There is still a good nucleus of residences in this quaint little place. ....the old school makes great shade for the goats!!! - William Beauchamp, June 15, 2009
National Register of Historic Places - Willow City School
Photo courtesy William Beauchamp, 2009