History in a Pecan Shell

If you are from Minnesota and the name sounds familiar to you, it is indeed named after Minnesota's Lake Itasca, at the head of the Mississippi.

Katy Railroad agent, G. M. Dodge purchased 100 acres of land here in 1881 and lots were offered to the public later that year. The first structure was a store and the town had a Presbyterian Church organized in 1884. Incorporated in 1885, Itasca had a healthy population of 548 by 1890. The Masons built two-story schoolhouse in 1887.


Infrastructure
An artesian well dug in 1893 became the towns water supply. Streets were paved in 1920 and residents had natural gas in 1923. In 1937 Hill County Electric Cooperative was founded - the third such cooperative to be established under the Rural Electrification Act.

Industry
Itasca's industy began in 1901 with the operation of the Itasca Cotton Manufacturing Company. The company annually bought 10,000 bales of locally produced cotton. The company employed 350 people, was closed briefly during the onset of the Great Depression but reopened in 1933. A make-work industry called the Itasca Weavers Guild was established in 1935 to utilize left over cloth. An early factory outlet store was opened in Dallas in 1949. Eleven more such stores were spread around the state by the mid-1950s. The Itasca Cotton Manufacturing Company was sold in 1962 and the town began a serious decline.

In 1906 the town population was 2,500 - nearly double the 2000 figure of 1,523.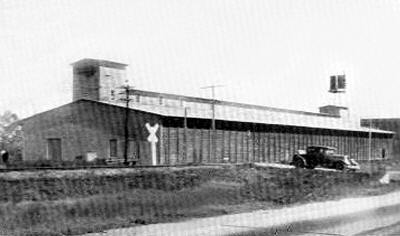 Itasca Cotton Oil Mill, 1932
Photo courtesy texasoldphotos.com
Cotton Factory in Itasca, 1908
Photo courtesy texasoldphotos.com
---
Worthy of a Movie
The Itasca Mail was the town's first newspaper. Renamed the Item in 1900, the paper continued publishing for over 100 years when a rival paper came to town. The rival paper underestimated potential revenues and it pulled out a short town later, leaving the town without news. The local high school took up the slack and took on the responsibility of providing residents with local news. This unusual story reached the New Yorker magazine in 2003 and plans were made for a movie. The experience gained at the newspaper has caused several graduates to enter journalism programs in various universities - and the fruits of this inventive program will continue to are yet to be seen. It is a program that would serve many communities without newspapers.

© John Troesser

Book Your Hotel Here & Save
Hillsboro Hotels
Cleburne Hotels
More Hotels