---
---
---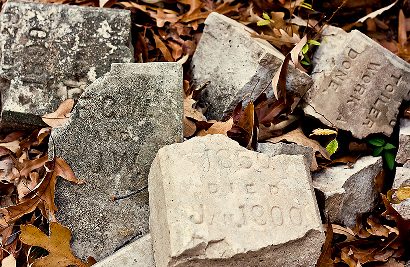 History in a Pecan Shell

One of the earliest communities in Gregg County, Camden grew around a crossing of the Sabine River (John Walling's Ferry). Mr. Walling arrived in Texas in the early 1830s or before. Walling's operation had been licensed by the Mexican government and was doing business when Sam Houston entered Texas in 1932. During the early years, the names Camden and Walling's Ferry were used interchangeably.

In the mid 1840s, an entrepreneur named Enoch Hays saw the need for a hotel and built an eight-room, two story tavern with sleeping rooms. From the late 1840s through 1872, the community had a post office – usually named Walling's Ferry and sometimes called Camden. The postmaster would accept either address.

Steamboats could navigate up the Sabine River as far as Camden into the 1850s, but a decline set in even before the end of the Civil War. The river bottom provided harborage for mosquitoes and the populace was constantly under threat of malaria and other water-borne diseases and parasites. Residents relocated to higher ground but what finally erased Camden from maps was the establishment of Iron Bridge.

Camden's population had fled by the late 1860s and by the 1870s it was a full-fledged ghost town. It was dropped from maps, long before the 20th Century although the Camden cemetery is said to remain in use.

Photographer's Note:
"We were out there again today and walked through the woods a bit more."
- Maryanne Gobble
Subject: Camden Cemetery near Easton

"About 10 miles South of Longview, take FM 2906 to Easton. Near Easton lies what remains of Camden, formerly known as Walling's Ferry.

Direction to the Cemetery

The cemetery is on an unmarked road directly west from Church St. in Easton. It dead ends into a field with the cemetery to the right and a few crumbled houses in the woods to the left. There is a small gated section of the cemetery, then a few grave sites nearby that are falling apart. As far as we could see there weren't any no tresspassing signs of any sort.
The Houses in the Forest

They are visible from the field if you look closely. One is flattened but has glass bottles and bricks scattered about. There is a concrete well and remains of the structure. Many bricks had "Dallas" printed on them. The second house is about to cave in and should not be entered. The brush is a little thick and has lots of sharp thorns. Long sleeves and pants are necessary.
---
Texas Escapes, in its purpose to preserve historic, endangered and vanishing Texas, asks that anyone wishing to share their local history and vintage/historic photos, please contact us.