---
---
---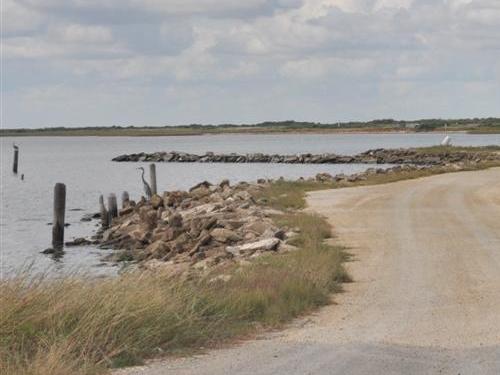 History in a Pecan Shell

The town has a similar beginning to nearby Danevang. Both we started as Lutheran Colonies within two years of one another (Danevang 1894 and Olivia 1892). The primary difference was Danevang was Danish while Olivia was made up of Swedes.

The Reverend C.J.E. Haterious brought the settlers to the area and then named the town after his wife, Olivia Olson Haterious.

Cotton was the primary crop and after taking their cotton all the way to Edna for ginning in 1893; they soon bought a small gin to use right where they were.

The town had only 50 residents in 1927, but improvements like a highway and electricity brought the population back during the 1930s. The school was consolidated in the wave of statewide school consolidations during the early 1950s. Today it has about the same number of people as it did in 1914.

See Olivia Historical Marker >


Today the park at the end of the road (Hwy 172) is a quiet and spacious place to have a picnic or go crabbing. It's relatively isolated location almost guarantees a quiet visit.

Photographer's Note:
"The town is off 172 to the right (west) on an unmarked turn." - Ken Rudine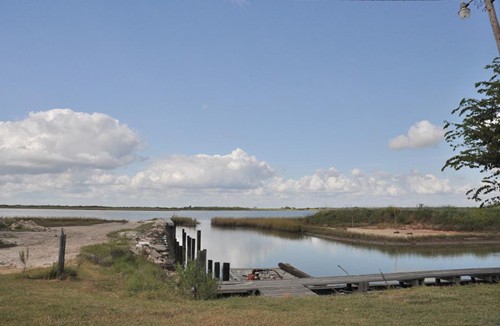 Olivia on the The Great Texas Coastal Birding Trail
Photo courtesy Gerald Massey, October 2010
The Great Texas Coastal Birding Trail sign
Photo courtesy Gerald Massey, October 2010
Ibis in Olivia Haterius Park
TE photo, 2001
A view from Olivia Haterius Park
TE photo, 2001
The park on Kellers Bay
TE photo 2001
---
Olivia Historical Marker
Photo courtesy Ken Rudine, 2008
Historical Marker Text:
Olivia

Established in 1892, the community of Olivia was named for Olivia Haterius, wife of the Rev. Carl J. E. Haterius, a Swedish Lutheran minister who bought land in the area and advertised a new settlement to other Swedish immigrants in the Midwest. Twelve Swedish families responded to the initial advertisement and moved to Olivia with others following in a few years By 1900 a number of non-Swedish families had settled here, as well.

The first public building in Olivia was a one-room schoolhouse where children were taught during the day and parents attended classes at night to learn English. The Eden Lutheran Church held services in the schoolhouse until 1910, when a sanctuary was built.

John Lind built the first store in the community on Carancahua Bay in 1894. The post office was housed in Lind's store and mail was delivered once a week. Lind moved his store to the center of the townsite in 1900. In 1906 Edward Wilson, another Swedish immigrant, bought the Olivia store and was appointed postmaster. Other businesses included a hotel, doctor's office, grocery store, blacksmith shop, and cotton gin. Since 1900 the thriving community has changed and grown, but retains its proud Swedish heritage.
(1992)
---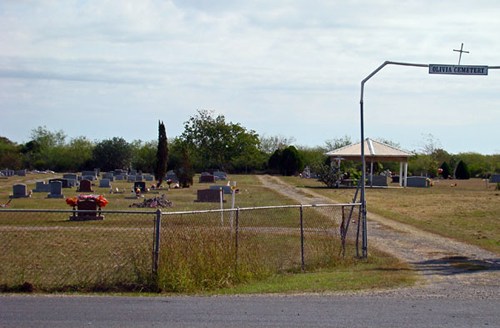 Historical Marker Text:
Olivia Cemetery

In 1892, the Rev. Carl J. E. Haterius of Galesburg, Illinois, acquired land at this site with the intention of establishing a community for Swedish settlers. He named the settlement for his wife, Olivia. When the townsite was laid out in 1893, land was set aside for this burial ground in association with the Swedish Lutheran Eden Church. The earliest marked grave is that of Anna Bernardino Wilson, who died in 1902. Swedes and non-Swedes together contributed to the early development of Olivia, and the community cemetery serves as a reminder of their contributions.
(1986)

Correction: The oldest marked grave in the Olivia Cemetery is that of Christina B. Cavallin, who died in 1897.
---
Calhoun County TX 1907 Postal Map showing Olivia
Courtesy Texas General Land Office
Texas Escapes, in its purpose to preserve historic, endangered and vanishing Texas, asks that anyone wishing to share their local history and vintage/historic photos, please contact us.