GOLD, TEXAS
AKA Rheingold, Texas
Gillespie County, Texas Hill Country
Off FM 1631 on Rheingold School Road
About 13 ½ miles NE of Fredericksburg
Population: Between 0 and Unknown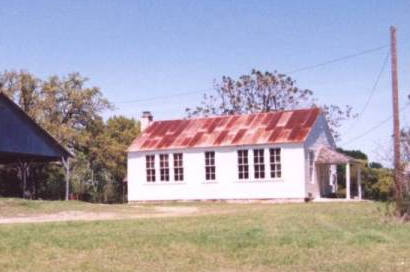 History in a Pecan Shell

Jacob and Peter Gold, German immigrants founded the community but died during a cholera outbreak soon after their arrival (1852). The brother's widows and children (six sons) continued on, running the community store and gin.

With an influx of new Germans, the town became (unofficially) known as Rheingold. The community school started in the early 1870s but was replaced in the late 1880s.

A post office was granted in 1908 and business grew to include a grocery, blacksmith and even a dance hall. The population was small, with business being generated by local families. The 1920s were boom times for the community and it leaped from a mere 15 people to somewhere around 100.

The Great Depression hit the town hard. First the post office closed in 1931 and by 1933, the population had fallen to only 10. Somehow, the town managed to stay on local maps and the old school building survived into the 21st Century – as a community center.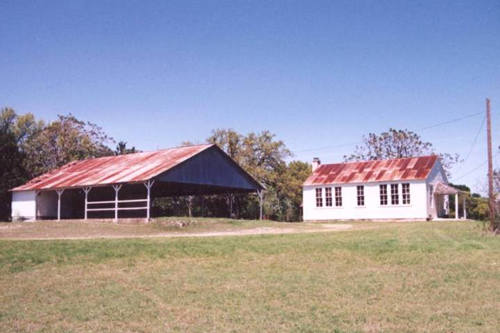 1907 Gillespie County Postal Map showing Rheingold
(Above "E" in "GILLESPIE" near Blanco County line)
Courtesy Texas General Land Office
Texas Escapes, in its purpose to preserve historic, endangered and vanishing Texas, asks that anyone wishing to share their local history and vintage/historic photos, please contact us.
Custom Search