History in a Pecan Shell
Originally named Waringford when R. P. M. Waring, an Irishman from Waringford, Ireland sold or donated land to the San Antonio and Aransas Pass Railway for its Kerrville line in the late 1880s. In 1888 a post office from neighboring Windsor, Texas moved across the Guadalupe River to Waringford.

The town's name was shortened to plain Waring in early 1901. The population hovered between 100-150 until 1914 when it peaked at 300. Waring had most essential businesses as well as a lumberyard and quarry.

The population fell to a mere 80 by the early 1950s and the estimated population remains at just 73.
"Now Entering The Town of Waring"
Photo courtesy Will Beauchamp, June 2010
Waring Schoolhouse Historical Marker
Photo courtesy Will Beauchamp, June 2010
Historical Marker Text
Waring Schoolhouse
Anglo pioneers in a predominantly German-settled area built the west wing of this building in 1891. Land for this first public school was given by Robert Percival Maxwell Waring, a native of Ireland for whom the town had been named in 1888. Citizens volunteered labor, funds, and materials for the building, and paid their children's tuition of $1 to $1.50 per month. The east wing was added in 1903, and exterior braces were applied in the 1930s. The school closed in 1954.
Recorded Texas Historic Landmark - 1986
Waring Depot Sketch by Jacinto Guevara
Photo by John Troesser, October 2007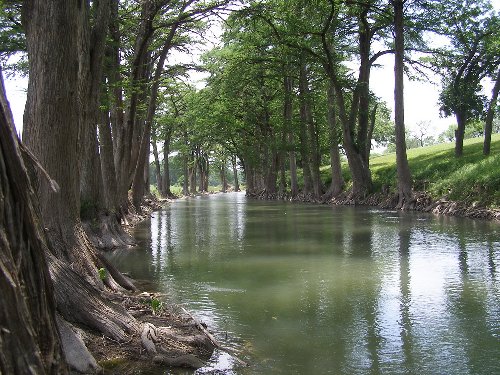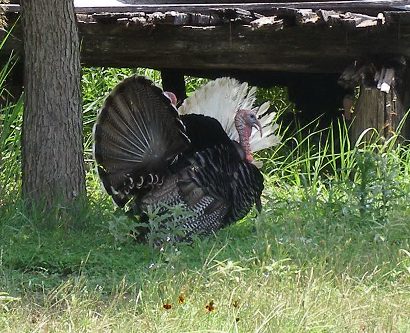 Tunnel of The Fredericksburg & Northern Railroad

... Today, if you follow FM 1376 from San Antonio to Sisterdale, then take FM 473 west and go beyond the road to Waring, you'll find where an old but still paved road forms (or used to form) a T intersection with 473. If you turn north and follow the road and the bed of Black Creek, you will be paralleling the route of the F&N, and just about the time you reach the ghost town of Hillingdon you'll see, crossing the creek, the remains of the F&N's longest trestle. Just north of that the road crosses almost directly over the top of it and there is an historical marker you'll find the hill country's only railroad tunnel.

The tunnel is still there, all 920 feet of it inhabited, in the fall, winter, and spring, by millions of bats. The bat flight from the tunnel at dusk resembles rising smoke. During late spring, summer, and early fall, it's home to more rattlesnakes than you'll ever want to meet in one place again.
- From "The Little Engine that Couldn't" by C. F. Eckhardt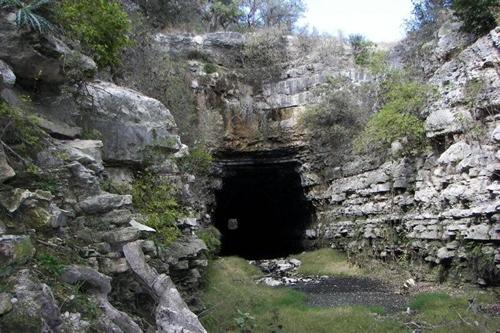 Texas Escapes, in its purpose to preserve historic, endangered and vanishing Texas, asks that anyone wishing to share their local history and vintage/historic photos, please contact us.
Custom Search