---
A lawyer friend from Tyler did something a few years ago I've always wanted to do. He turned his local jail into a place to work.

Randy Gilbert took a lot of ribbing about wanting to become a honest-to-goodness jailhouse lawyer, but he stuck to his guns and restored the 1880ís Smith County jail as an office for his practice.

There are a lot of jails like the old Tyler calaboose all over East Texas and, thankfully, jailhouse restorations are happening with increasing frequency these days in East Texas.

People just naturally have an affinity for their jails, so in places like Hemphill, Coldspring, Carthage, Center, Fairfield, Jasper and Lufkin, they've raised money through bake sales and county fairs to bring their own jails back to life as museums and historical archives.

There will probably be more restorations down the road, too, since the state has gotten tougher on jail standards.

My favorite jail in East Texas is at Coldspring. Built in 1871, it now houses the San Jacinto County musuem, but when I first found the jail in the l960s, it had changed little since it was built. It was heated with wood stoves and had its original iron cells. It also had a trapdoor for hangings, but was sealed after only one hanging.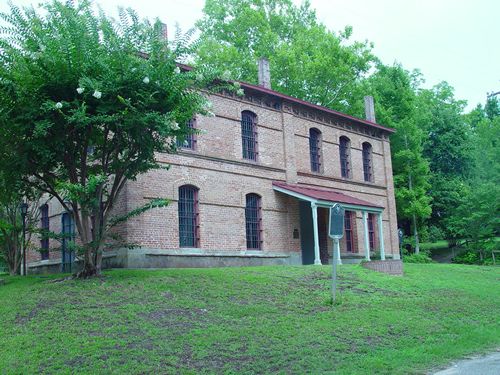 Another jailhouse museum stands in Fairfield. Now more than 130 years old, it owes part of its fame to the fact that John Wesley Hardin, Texas' best known gunfighter, once spent the night here while being transported from Waco to Austin.
Panola County had been trying for years to turn its old jail into a museum and finally made it on the jail's 100th anniversary in 1991.

It was from the old jail that one of East Texas' most ingenious jailbreaks occurred. Four prisoners, housed on the second floor, were said to have used a ragged razor blade to cut through an iron plate covering a level mechanism controlling their cell door.
Not far from Carthage, in the Shelby County seat of Center, townspeople turned their 1885 jail into a tourist center and chamber of commerce building.

In Lufkin, we relinquished the Angelina County jail on the top floor of a new courthouse in the 1950s to allow local historians to house the county's archives. An earlier jail is used by the county as an annex.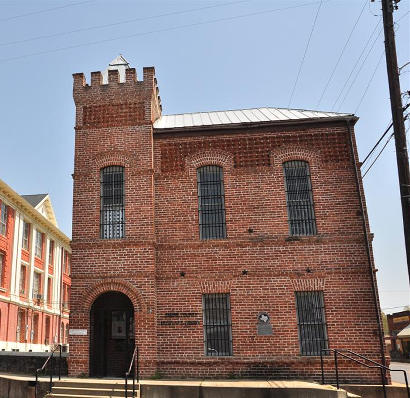 The old Sabine County jail in Hemphill, also a museum, has one of the few hanging towers left on an East Texas jail. When it was built in 1903, Texas executions were carried out at the county seats rather than at the prison in Huntsville, so the builder made provisions for Sabine County's hangings to occur in grand style.

Jasper Countyís jail was built in the 1930s as a depression-era Works Project Administration project. It served Jasper County 50 years until a new, modern jail was built. The old jail now houses the Jasper County archives, a repository for county historical and genealogical research materials.

The pioneer jails of East Texas, which look like theyíve stepped out of an old western film, represent a colorful part of Texas history, and itís nice to see a growing movement to preserve these old buildings.



© Bob Bowman
Bob Bowman's East Texas April 26, 2009 Column.
A weekly column syndicated in 70 East Texas newspapers


More: Texas Jails
Related Topics: Columns | Texas Courthouses | Texas Counties | Texas History
---
---