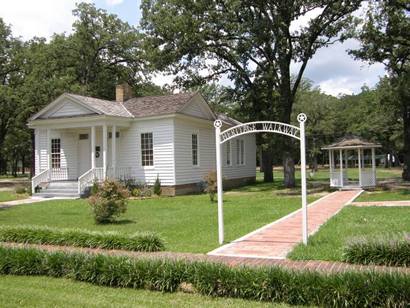 History in a Pecan Shell

The county's first and only county seat, Quitman was formed in 1850 and named after John A. Quitman, a governor of Mississippi and a General during the Mexican War who distinguished himself at Monterey and also served as governor of Mexico City during the U. S. occupation.

In 1872 as the Texas and Pacific Railway headed west across Texas, they wanted to have a depot there, but as was the custom, they demanded tribute. James Stephen Hogg, who later became Texas' first native-born governor, stood up to the railroad. No money changed hands, but Quitman didn't get their depot, either.

The T & P chose Sodom, Texas - a town that changed its name to Mineola - according to The Handbook of Texas.

By the 30's Quitman's population rose to a respectable 950 before declining like most of Texas. An oil discovery reversed the decline and by the mid-1950s it was back in the 900s.

Quitman is the hometown of actress Sissy Spacek.


Quitman Chronicles
James Stephen Hogg by Archie P. McDonald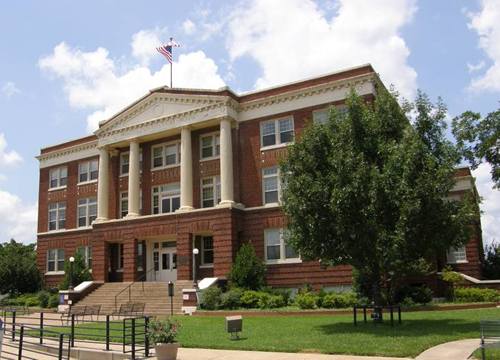 Muddy Creek Baptist Church North of Quitman
Photo courtesy Barclay Gibson, July 2007
Muddy Creek Cemetery North of Quitman
Photo courtesy Barclay Gibson, July 2007
Quitman Chamber of Commerce - 903-763-4411
101 Main St.
---
Quitman Texas Forum
Subject: Sissy Spacek
Your story about Rip Torn and Sissy Spacek is mostly true. They were cousins, and Rip Torn played a very important role in Sissy becoming the star that she is. However, she was born and raised in Quitman, Texas which is in Wood County. They have streets named after her there, I would be surprised if folks from Quitman haven't already contacted you....they are very proud of their home town girl. I hear she was a majorette and the home coming queen when she was a senior there. After she graduated, she moved to New York with her cousin Rip Torn and the rest is history... - James Neal, Mineola, Texas, August 12, 2005
---
Texas Escapes, in its purpose to preserve historic, endangered and vanishing Texas, asks that anyone wishing to share their local history and vintage/historic photos, please contact us.