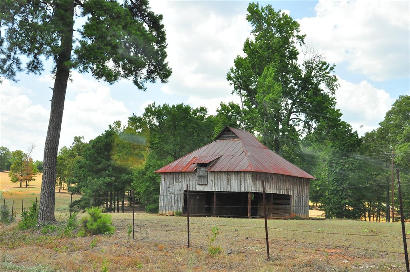 History in a Pecan Shell
Despite colorful stories (like coffee trees growing from spilled beans), Coffeeville is named after early settlers.

Coffeeville used to be considered the destination when people headed west from the then-booming riverport of Jefferson. Wagon trains resupplied there. Between 1845 and 1866 Coffeeville received an influx of plantation owners from southern states who had decided to sell their expensive land back east and buy new holdings in the much cheaper area. A post office was opened by 1852 and during that decade, the town throve with three doctors, a large hotel, four stores, a Masonic lodge and even an academy.

During its heyday, Coffeeville had several blacksmiths and recreational activities included a pool hall and more than one saloon. Governor Edward Clark suggested that Coffeeville host a Confederate training camp - which was done. But after the war when the railroad came through Upshur County, the town was bypassed. From 200 people in 1887, it has already shrunk to 153 by 1904. The Coffeyville post office closed in1915.

During the Great Depression, fifty die-hard residents kept the town on the map - it remained at that level (census figures are sometimes reused for decades) through 1990. Today nothing resembling a town remains - it is now considered a dispersed rural community.

Jefferson Hotels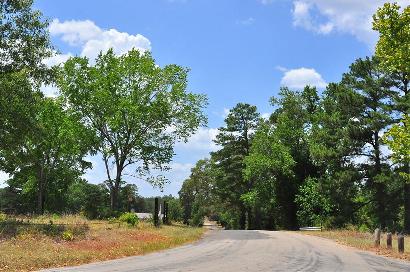 Coffeeville Historical Marker Text
Old Coffeeville, C. S. A.
Ferry point near this site on Big Cypress. Important town of 1850's, with an academy, 2 dry goods stores, 2 groceries, drug store, 3 doctors, Methodist and Presbyterian churches, a hotel and Masonic lodge.

During Civil War, lived up to its name, selling coffee when other towns had none.

Had a Confederate camp of instruction, one of three in Upshur County, established in response to June 8, 1861, call of Governor Edward Clark for such camps to be set up at expense of local citizens. Trained infantry and cavalry.
Camp Talley - Civil War Recruiting Camp
Photo courtesy Barcaly Gibson, 2007
Texas Escapes, in its purpose to preserve historic, endangered and vanishing Texas, asks that anyone wishing to share their local history, stories, and vintage/historic photos, please contact us.
Custom Search
Book Hotel Here - Expedia Affiliate Network