Bank Building in downtown Sabinal
TE photo 4-04
History in a Pecan Shell
Thomas B. Hammer is credited as being the first settler in the area. Hammer opened a stage stop on the eastside of the Sabinal River around 1854 and when a post office was granted the same year the town was designated Hammer's Station. A Cavalry outpost was established in 1856 on the west bank of the river for the settlers protection. The camp's presence, however, didn't intimidate the bandits that killed Hammer in 1857.

Sabinal got a railroad (Southern Pacific) connection in 1881– the same year that Turkish Angora goats were introduced. In 1893 the town had two hotels and the population was reported as 150 for 1884 – not bad for the era.

By 1906, the year the town incorporated, 500 Sabinalistas called the place home. Irrigation for cotton crops was provided by the lumberyard's windmill and enough cotton was produced to keep six gins in operation. Wool and mohair production were important economic mainstays.

Water and fire departments were established and telephone service began – all in the magic year of 1906. By 1911, the population had swelled to an estimated 1,500 – and those who could read, read The Sentinel - the town's own weekly newspaper.

A school specifically for Hispanics was opened in the mid 1930s. With schools consolidations, a new elementary and high school were built in town. Five school buses fanned out daily to gather students over the district's 356 mile territory.

The population reached its zenith in the mid-1950s, with about 2,300 people, but it had declined to 1,570 by 1974 By 1990 the estimated population was about the same.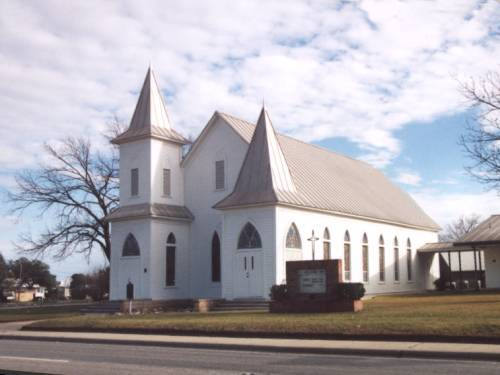 Railroad Bridge West of Sabinal
Photo courtesy Barclay Gibson, March 2008
---
Sabinal River
The Sabinal River which flows from springs north of Vanderpool (Bandera County) continues past Sabinal to the west of town and eventually joins the Frio River.

The Sabinal River is only 60 miles long, and for some of its length it flows underground. The Spanish had originally named the river Arroyo de la Soledad, or "Stream of Solitude"

Book Hotel Here › Uvalde Hotels
"Arroyo de la Soledad" - AKA Sabinal River
TE photo 4-04
More Texas Rivers
---
---
Uvalde County 1920s map showing Sabinal, Sabinal Creek, Frio Rio
East of Uvalde the county seat
From Texas state map #10749
Courtesy Texas General Land Office
Texas Escapes, in its purpose to preserve historic, endangered and vanishing Texas, asks that anyone wishing to share their local history and vintage/historic photos, please contact us.