History in a Pecan Shell

By Texas standards, Sunray arrived late; materializing with the oil boom of 1929.

Named after the Sunray Oil Company in 1931, the town had previously been known as Altman.

The town had a post office in 1930 and incorporated in 1937.

School students were bussed to Dumas after their numbers overwhelmed the local school. The population has remained between 1,500 and 2,000 from the 1950s until the present.


Dumas-Sunray Disaster - See Forum
Sunray Memorial Plaza
Lewis A. Broxson Grave Marker
Photo courtesy Barclay Gibson, August 2009
Durwood C. Lilley Grave Marker
Photo courtesy Barclay Gibson, August 2009
Claude L. Emmett Grave Marker
Photo courtesy Barclay Gibson, August 2009
The Fireman's Monument on the Capitol Grounds in Austin is inscribed with Sunray's name from the July 29, 1956 fire.
See Forum

TE photo 10-04
Sunray Texas Forum
Subject: July 29, 1956. Sunray/Shamrock Refinery fire
I would like to add to my brother's, Randy Foshee, comments from 2006. I spent time with my Dad, Darce Foshee, a couple of years ago talking about the fire. In my brother's comments he mentions the men running when they realized the tank had blown. I asked Dad what went through his mind at that moment. He had said the flames were over their heads and coming down, and he thought, "Let's get it over with." I've never felt more proud of my Dad than at that moment. I thank God that I got to have that conversation with him. The family of Ray Biles, one of Dad's best friends, wasn't afforded that opportunity, and I grieve for them after all these years. Ray lives in my memory because of the good times Dad has shared about him. I just thought people should know more of the personal story involved in "the moment". - Jamey Foshee, May 03, 2012


Subject: Refinery Fire
I will never forget July 29, 1956. I was five years old. The fire siren in Sunray blew and we could see the smoke from the refinery north of Dumas. My mother was very scared because my Dad was a volunteer fireman in Sunray. When the phone rang later my mother started crying... Dad had been badly burned when one of the tanks exploded. Later, Dad said he could tell the tank was about to go and he and the men with him began to run. There was a small berm nearby and Dad was able to get to it. The flames went over Dad and burned the back of his head and severely burned his arms... but he survived as did other men from the Sunray volunteer fire department. Sadly, others from the small community fire department did not. Even though I was very young at the time, I remember some of the men who died that day and how the whole town of Sunray mourned. Yes, they are heros.... from a time and place where heroism really meant something. - Randy Foshee, Canon City, Colorado, September 01, 2006


Subject: Fire at Diamond Shamrock July 29, 1956 - 50 Year Memorial
There were 19 men killed by fire and explosion with 33 people injured. Four men who were fatally injured were employees of the refinery, and thus not included as members of either Dumas or Sunray Volunteer Fire Departments.

At least one man (D.C. Lilley) had his name misspelled [on the monument]. His correctly spelled name is D.C. Lilley. As his son I have quite a lot of info on this incident. There are monuments in Sunray and Dumas and a 50 year memorial is planned for 2006 in Dumas.

The NYC firefighters were all headed upward on 9-11-01. They are among heroes anywhere. Out of over 5 million people, 343 firefighters died that day. On July 29, 1956, nine men ( 8 firefighters and 1 refinery employee) died among a town with a population of 1,240.

I consider them all heroes as well as the men who found them and carried them to medical services. (We don't know who most of them were.) They have my eternal thanks. The burial of most of these men was at Lane Memorial Cemetery located one mile N. of Sunray and approx 1/4 mile east on a (now paved) FM road.

Four of these men were members of the First Baptist Church of Sunray.They were Broxson, Emmett, D.C. Lilley, and Weir. Funerals were held on July 30 and 31, 1956 with mourners lining both sides of the road from the church to Lane Memorial Cemetery.

I lived northwest across from the church and watched these funerals. My father's being the last. All funerals were closed casket from this refinery fire and explosion.

My biggest regrets are my family not meeting my father.

Thanks for the article and time you've spent setting up this website. May God Bless. - Larry Lilley, Retired Fire Dist. Chief of the Lubbock Fire Department, Active duty: 27 years, 2 months, Lubbock, Texas, March 19, 2006


Subject: Firefighters of Sunray and Dumas
In 1957 the Shamrock Oil refinery just south of Sunray exploded and burned. While fighting the fire, the ENTIRE voluteer fire departments of Sunray and Dumas were killed in the fire and subsequent explosions. The fire burned for days and many area firefighters valliantly fought the inferno. The firefighters from Amarillo Airforce Base arrived with their foam trucks and turned the tide. My cousin Donald Thompson was a young volunteer fireman from Dumas and he died at the nozzle that day. - Doug Thompson, Garland, Texas - February 18, 2004

More Texas Towns | Texas Ghost Towns | Texas | Texas Hotels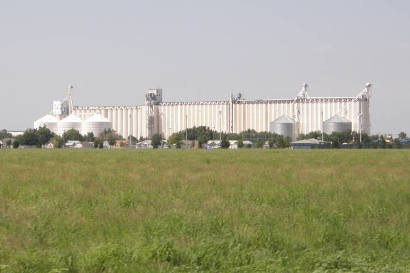 Custom Search
Book Hotel Here - Expedia Affiliate Network