---
---
---
SWEETWATER, TEXAS
"Wind energy capital of Texas"
Nolan County Seat, Texas Panhandle

32°28'5"N 100°24'26"W (32.468147, -100.407125)
I-20 and Hwy 70
US 84, FM 419
42 miles W of Abilene
21 miles E of Colorado City
38 miles SE of Snyder
Population: 10,984 (2010) 11,415 (2000) 11,967 (1990)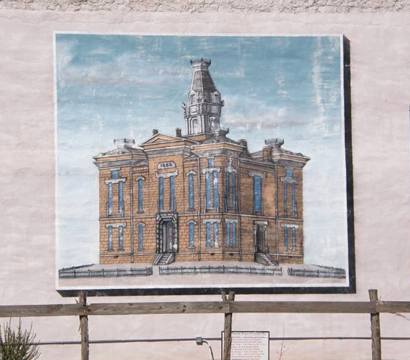 ---
---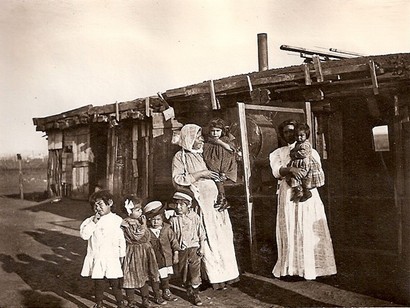 History in a Pecan Shell

The first post office was known as "Blue Goose" for an hapless Heron that cowboys killed thinking it was a goose. The town was later named after Sweetwater Creek but it was spelled Sweet Water until 1918.

A timeline of significant facts concerning Sweetwater:
1877: first store set up
1879: post office opened as Blue Goose
1881: county was organized - Sweet Water becomes county seat - Texas and Pacific Railroad arrives
1883: a saloon robbery kills the proprietors and necessitates the opening of a bank
1885: blizzard kills 90% of the county's animals
1886-1887: a drought forces the population to move to greener pastures
1891: first totally separate courthouse is built (former courthouse shared space with jail and store)
1898: town lake built
1914: Trammell Lake built
1918: Sweet Water becomes Sweetwater
1929: Lake Sweetwater built
1940s: Sweetwater's airfield (Avenger Field) was used to train British pilots, American pilots and in
1943 - Women Air Force Service Pilots (WASPS)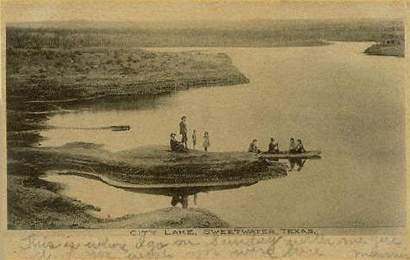 Courtesy www.rootsweb.com/%7Etxpstcrd/
---
Sweetwater Landmarks / Attractions
Avenger Field, AKA Sweetwater Army Airfield
WWII WASP Memorials & National WASP WWII Museum


National Register of Historic Places - Sweetwater has 90 entries on the National Register of Historic Places.


Nolan County Coliseum is perhaps the city's architectural centerpiece.


Pioneer City-County Museum: 610 East 3rd Street
915-235-8547


Lakes: Sweetwater, Trammell and Oak Creek Reservoir
The 1926 Municipal Building.
In the National Register of Historic Places
Photo courtesy Mike Price, December 2007
Sweetwater Municipal Building Auditorium historical marker
Photo courtesy Mike Price, December 2007
Sweetwater Municipal Building - Police Dept.
Photo courtesy Mike Price, December 2007
The Ragland Building downtown
Photo courtesy Mike Price, December 2007
Ragland Building historical marker
Photo courtesy Mike Price, December 2007
1911 building downtown
Photo courtesy Mike Price, December 2007
Sweetwater Reporter
Photo courtesy Mike Price, December 2007
Sweetwater Reporter Historical Marker
Photo courtesy Mike Price, December 2007
Texas Theatre in 2007
Photo courtesy Mike Price, December 2007
Photographer's Note:
Once you get outside of the courthouse square you start running into more run down or abandoned buildings. - Mike Price, December 2007
Midway Drive-In Theatre
Photos courtesy Mike Price, December 2007
The Closed Drive-In Theater.
Photos courtesy Mike Price, December 2007
"Sweetwater's favorite animal, taken 10 miles east of Sweetwater just by chance."
Mike Price, September 2007
More Texas Animals
Sweetwater Chamber of Commerce: 810 E. Broadway
P.O. Box. 1148, Sweetwater, Texas 79556
Phone: 1-800-658-6757, 915-235-5488
Website: http://www.sweetwatertexas.org/

Sweetwater Hotels
---
Roy Crane and Captain Easy by Clay Coppedge ("Letters Fro Central Texas" Column)
That Roy Crane would end up in the funny papers did not seem pre-ordained when he was a boy growing up in Sweetwater. Comic strips hardly existed when Crane was born in 1901. He would be one of the people who would help create a crucial part of that art form, if you're willing to call it that...


Bluebonnet Hotel by Mike Cox ("Texas Tales" Column)
Now surrounded by so many 200-foot tall wind turbines that it has become the wind power capital of the nation, Sweetwater used to have a more traditional skyscraper – the seven-story Bluebonnet Hotel...


Sweetwater WW II WASP
The Women Airforce Service Pilots (WASP) were a little known group of female pilots who performed many duties short of combat during WW II. Their story makes pretty good reading for those interested in WW II. All were trained at Avenger Field in Sweetwater.

While the army was forming the 509'th group (to deliver the atomic bombs) the men pilots did not want to fly the large and complicated B-29 which had a reputation for problems. The commanding officer brought in two WASP pilots and in a couple of days trained them to fly that plane and they proceed to shame the men into flying. - Mike Price, December 08, 2007
Postcard courtesy
rootsweb.com/%7Etxpstcrd
---
Broadway Street looking East, circa late 1940s
Photo courtesy Donnie Fort
Sweetwater, Texas
Enclosed is picture of Sweetwater (see above photo) as it looked as I was growing up. I graduated in 1955 from Newman High. It was a very nice town for a person to grow up in with the pride of the times and the size of the town. I was taught to respect the Texas Flag and the US Flag and other people.

As a child I worked for the Sweetwater Reporter, Homer Baxter as a delivery boy. Anybody that has lived in the area for any amount of time knew Homer.

History includes The Sweetwater Swatters (baseball team), the old court house and the square, the overpass on the West side of town, Starr's Drive In, Sweetwater Lake, flying kites down by the ball park, drug stores and their banana splits and sundaes, Newman High School, Sweetwater Mustangs and of course the Texas Movie House, Avenger Field and the WASPS plus the churches in the area. - Donnie Fort, May 29, 2006


Subject: Scary Snakes of Sweetwater
My name is Brandon, from Fort Worth, Texas. We spent a lot of our childhood going to Sweetwater because it's where my dad was from. They have some pretty cool stuff, like the annual Rattlesnake Round-up. Sweetwater is in West Texas so there are plenty of Western Diamondback Rattlesnakes. Personally I am very afraid of snakes, but I still had a lot of fun at the Rattlesnake Round-up most years. They have a huge carnival and flea-market, good barbeque, and you can look at the scary snakes. I had to stay there the entire summer I turned 15. It's not a very fun place for a city kid from Southwest Fort Worth but I had cousins there my age and they seemed to like living there just fine. I always thought it was an interesting little town, just too in-the-middle-of-nowhere for me, and too snake infested. The Rattlesnake Round-up is a huge tourist attraction, so check it out! - Brandon Cunningham, February 22, 2006
---
Texas Escapes, in its purpose to preserve historic, endangered and vanishing Texas, asks that anyone wishing to share their local history and vintage/historic photos, please contact us.
---