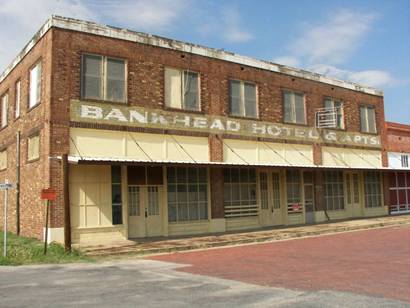 History in a Pecan Shell

Strawn was named after local rancher Stephen Strawn. Prior to the arrival of the Texas and Pacific Railroad in the early 1880s, the community had been known as North Fork (of Palo Pinto Creek). By 1891 the population was 400.

Oil was discovered near Strawn as early as 1895, but not until the T & P Coal and Oil Company got interested in 1915 did any production begin. Before the end of 1915 Strawn had 20 wells producing. The first natural gas well was drilled in 1924. The Strawn Coal Mining Company was formed and merged with another coal mining company three miles north of Strawn. Between 1910 and 1920 over 1.6 million tons of coal were taken out from the depths of Palo Pinto County to power the locomotives of the T & P.

Strawn incorporated in 1940 when it had a population of 1,107. It fell below 700 in 1980 and has slowly grown to the current 739.
---
Strawn, Texas Features:

Loveras' Market
On Highwy 16
Photos courtesy Cathy Brown
Strawn Texas Forum
Dear TE, I understand that my great-grandfather was Stephen Strawn who founded [Strawn, Texas]. My uncle took some photos of Strawn in the 1950's when he visited. (I have them somewhere.) I also have some documents on the Strawn family and wonder how I might get in touch with someone in Strawn, Texas? My letter attempts in the 1980's went unanswered. I wonder if any Strawn relatives still live nearby to the town. They might be interested in copies of the family documents I have. - Stephen Strawn, Humboldt County, California, March 22, 2007