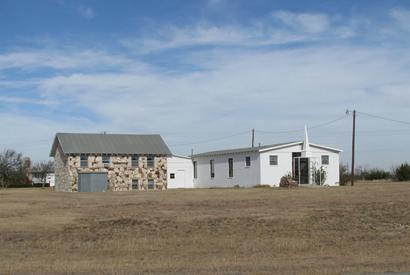 History in a Pecan Shell

Established in 1906-07 development coincided with the arrival of the Kansas City, Mexico and Orient Railroad. The town has three explanations for the name: railroad stockholder, firstborn child or the combined first names of Neal and Mary Doran. Neal Doran was an officer of the Orient Land Company who set up the townsite (platted in 1908).

Storekeeper J. D. Roper opened his business in 1906. An election in 1909 pitted established Sweetwater over upstart Maryneal for Nolan County seat. Maryneal lost. Even with a railroad connection, growth was nonexistent. The population was just enough to keep up appearances. As late as 1940, the population was still a mere 100.

The building of the Lone Star Cement Plant in 1951 probably prevented Maryneal from becoming a ghost town. The 1980 population of 75 has since declined to 61.

Photographer's Note
Subject: Maryneal, Texas
"Maryneal (what there is of it) is dominated by the cement plant to it's north. Beyond what is shown, there's not much more that a few scattered homes. The run down old home is a few miles to the north east of town on the way to Sweetwater." - Mike Price, December 08, 2007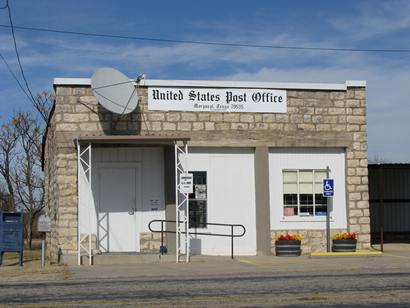 Maryneal Baptist Church
Photo courtesy Mike Price, 2007